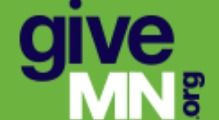 CDH is gearing up for the 6th Annual Give to the Max Day in Minnesota. Top prizes will be awarded to the nonprofits that raise the most money in the 24 hours of November 13th.
Our community is always up for a challenge, and our goal is to repeat our top place finish from last year! All gifts received on November 13th will count toward the Richard Engler Recognition Challenge and the Annual Fund. Help Cretin-Derham Hall win the top prize again!
Let's rise to the challenge on Thursday, November 13, and make a difference for the students of Cretin-Derham Hall!