Program for Advanced College Credit Transcript (PACC)
If you want to have your PACC transcript set to your prospective post-secondary institutions, go to the St. Mary's University Website. Select "Request a Transcript" from the right hand column.  It's that simple.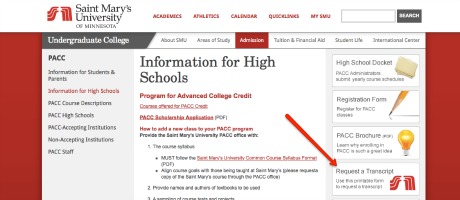 To retrieve your PACC credit you will need to request a transcript from St. Mary's.