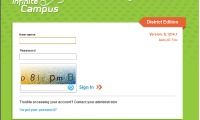 Incorrect Login Attempts
If you incorrectly log into your account multiple times you will be required to enter a CAPTCHA each time you attempt to log in. This feature prevents you from being locked out of your account after several failed login attempts and protects accounts from malicious bots and scripts. 
Note that CAPTCHA functionality enforces case sensitivity for all letters other than C, O, P, S, U, V, W, X and Z.