Latin Dance Club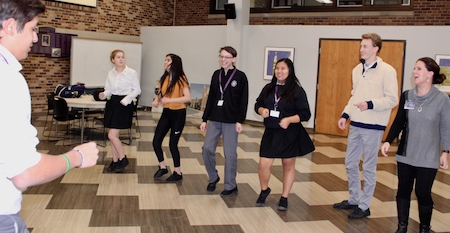 All are welcome, regardless of experience! We are a group of students and teachers who want to learn some new moves.
Our instructor is student Luis Villegas. His is an incredible teacher and will help you learn dances such as Cumbia, Bolero, Merengue, and Bachata. 
We meet on Thursdays, 3-4 p.m., usually in the Commons. We hope to see you on a Thursday!
Ms. Rebecca Medellin, faculty advisor