Admissions Events
You are always welcome to spend a day with a 9th grade Raider to see a full day of learning in action.
Join our Future Raiders Club and enjoy the benefits.
Our October, November, and January Open Houses are listed on the Admissions Timeline.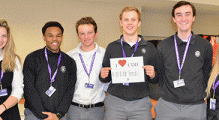 All 8th grade students are highly encouraged to spend a day at CDH with a 9th grade student.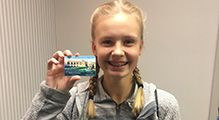 All prospective students who visit us will receive a Future Raiders Club Card.
---