Future Raiders Club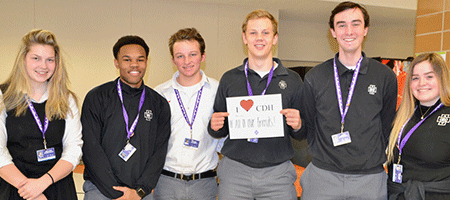 All prospective students who visit Cretin-Derham Hall will receive a personalized Future Raiders Club Card. This exclusive club card will admit the cardholder to one free admission to all home CDH-sponsored events.
Events include:
The card is not eligible for any section, playoff, private-sponsored, or state tournaments.
*Note
If you would like to attend a theater performance or home hockey game, please contact Admissions Director Mr. Tony Leseman '01 at least two days before the event you want to attend. You will receive an email confirmation that you have been added to the guest list at the event. Be sure to bring your Future Raiders card with you!