Class of 2024 Timeline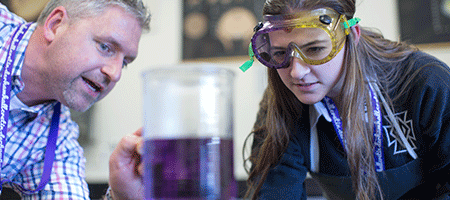 October 2019 — January 2020
Future Raiders Visits

Please call our Admissions Office at 651-696-3301 or select a date online to schedule a day to experience all CDH has to offer you.
NEW! Parent Tours (Replacing evening Open Houses)
Please join us for a small group parent tour. We look forward to answering your questions on a personalized tour of our campus. Online Registration is required.  Please select a date for your visit.
December 2019
Sunday, December 1
Scholarship applications for the 2020-21 school year are available.
January 2020 
We are still accepting applications for the Class of 2024!

Saturday, January 11, 8:30 a.m.  - please call Admissions if you missed this date.

Incoming 9th grade (Class of 2024) placement test. 
No registration is required.  
Bring $10 testing fee and a pencil.  
No calculators allowed.  
Enter through the main doors on the Albert Street side of the school.  
The test will take 3.5 to 4 hours.

Scholarships are available for all students who test at CDH and score a national cumulative of 90%. The student will receive a $2,500 scholarship for his/her 9th grade year.

All incoming 9th

grade students (Class of 2024) who apply to Cretin-Derham Hall are encouraged to take the placement test at CDH. This test is referenced for academic placement purposes only. The results from this test, along with academic information from your child's grade school, will be used to recommend course level placement.

February 2020

February 1

Application for the Carondelet/Lasallian Scholarship is due.
Application for the Schaller Raider Brigade Scholarship is due.
Admittance Decision

All students (Class of 2024) who submitted their application by the deadline date of January 11 will be notified by mail mid-February of our admittance decision.
February 15
Tuition Assistance Application (TADS) Deadline. The deadline to apply for assistance for the 2020-21 school year is February 15. (CDH ID#23312)
Teacher/Principal endorsement for the Carondelet/Lasallian Scholarships are due.
March 2020
March 4

Incoming 9th Grade Registration 
Students who were notified by mail that they are accepted to CDH are invited to register for fall classes on March 4, following this schedule -
A – L: 3 – 5:30 p.m. 
M – Z: 5:30 – 7:30 p.m.
April 2020

Families who applied for tuition assistance will be notified of their award, if their child is registered, before the end of April.