Tuition Assistance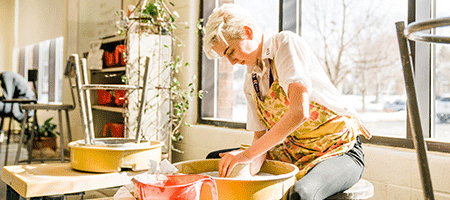 Thanks to the generosity of our alumni, faculty, staff, and community, we are able to continue our mission and values by offering every student the opportunity to attend Cretin-Derham Hall.
There are multiple avenues to access tuition assistance for your family.
CDH Tuition Assistance

In 2017-18, Cretin-Derham Hall distributed $2.68 million in assistance to 40% of our families. The application for 2018-19 can be found online. Applications must be submitted through TADS. 
Please note: The TADS application for the 2019-20 school year will be available November 2018.

Step 1:
Fill out the TADS Financial Aid Application online.
Step 2:
For the 2018-19 school year, the TADS application was due February 15.
CDH is still accepting applications for all grades, and all qualified students will be considered for tuition assistance based on availability.
Step 3:
Upload or provide required documentation requested from TADS to support your application.
Step 4:
You will receive an email with a notice about your award. Only students who are registered will be considered for tuition assistance.
Questions?
Contact our Business Manager Lisa Prescott-Williams at 651-696-3316.


School Year Work Study Program 2018-19
Students will receive a $8 per hour tuition credit for all positions. Applications for the work study program beginning in the fall of 2018 are available here. If you have any questions, please email Jim O'Neill. Students with positive work experience in the past will be given first priority. The application deadline is August 24, 2018.  
Concessions Tuition Assistance Program
As part of the CDH Community, parents are invited to work concession stands to earn additional tuition assistance. Only registered CDH families are eligible.
Current concession venues include:
TCF Bank Stadium (Gopher Football)

Ridder Arena (Women's Gopher Hockey)

Mariucci Arena (Men's Gopher Hockey)


Williams Arena (Men's & Women's Gopher Basketball)

Xcel Energy Center (Wild)

CHS Stadium (Saints)

U.S. Bank Stadium (Vikings)

Coming soon: Midway Stadium (Minnesota United)

Step 1:
Register for tuition assistance Concession for Scholarships.
Questions?
Contact Steve and Katie Altier for further information about this program.