2018-19 Tuition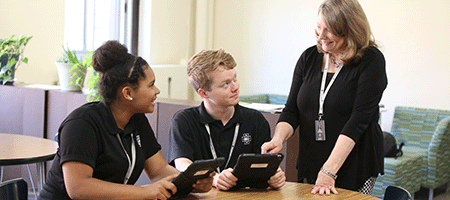 Cretin-Derham Hall provides a high-quality education, second to none, that is rigorous and challenging at every level—while being realistically achievable and affordable. Students at CDH build a foundation of skills that enable them to be lifelong learners and change agents in a challenging world.
Tuition for the 2018-19 school year is $13,575, plus a $185 technology fee.
It is important to our administrators, faculty, and staff that every student has the opportunity to attend Cretin-Derham Hall. That is why there are multiple avenues to access tuition assistance for your family.
Please note: A non-refundable $300 registration fee is due at registration and is applied toward your tuition for the 2018-19 school year.