Sign Up for a Parent Tour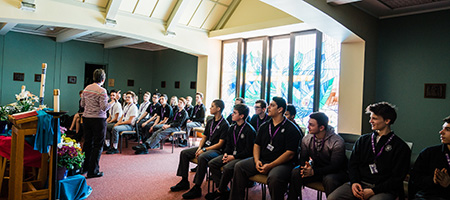 Choosing a high school for your child is a major decision. A Parent Tour is your chance to see how your student can thrive at CDH.
We invite you to visit during the school day, giving you a chance to not only learn more about CDH, but to see a typical school day in action.
Our small group parent tours are replacing the traditional evening open houses. Our new parent tours will offer you the best opportunity to experience what CDH has to offer. On your parent tour, you will have a chance to see and hear more about the things that matter most to you as a parent as you choose a high school for your family.
Your 7th or 8th grade student can also sign up for a Future Raider Visit, where they will get to spend the school day with a current student.