Cretin-Derham Hall Athletic Hall of Fame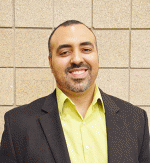 Athletic Director Phil Archer '99 explains the Cretin-Derham Hall Athletic Hall of Fame.

"The CDH Athletic Hall of Fame was created to recognize all student-athletes, teams, coaches, and others (no matter the year) who have made significant contributions to the school's athletic community in the proud traditions of the Sisters of St. Joseph and the Christian Brothers.

"Advocates for this inclusive Athletic Hall of Fame took notice that no one from CDH had been inducted into either the Cretin or Derham Hall Athletic Hall of Fame since the merging of the schools in the fall of 1987.

"One goal is to not just recognize individual athletic accomplishments, but team successes. So, moving forward, the CDH Athletic Hall of Fame will include the induction of championship teams to highlight the importance of all team members and coaches."

New this Year:
The Honorary Raider Award is a new award, presented to an individual who was not an athlete at Cretin, Derham Hall, or CDH, but made significant contributions to Raider Athletics over a period of time.
The new CDH Athletic Hall of Fame Induction Ceremony will recognize all past inductees from Cretin and Derham Hall, as well as future possible inductees from Cretin, Derham Hall, or CDH (individuals and teams). All members of the Athletic Hall of Fame will be recognized and celebrated at the event on May 17, 2018.

Who was already inducted in the Cretin or Derham Hall Athletic Hall of Fame?
You are Invited to Attend the Ceremony
Please join us as we celebrate the athletic achievements of eight alumni and three teams, and present the first Honorary Raider Award.
Thursday, May 17, 2018
5:30 p.m. Reception
6:30 p.m. Dinner
University of St. Thomas, Anderson Student Center
$65 per person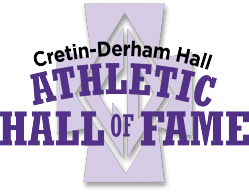 Host:
Mike Max, WCCO Sports Anchor & Reporter
Inductees:
Bill Walsh '57
Erin Sobaski '81 †
Chris Weinke '90
Jenny Haigh '91 †
Matt Birk '94
Kate Townley '00
Joe Mauer '01
Alyssa Karel Ylinen '07
Bob Sweeney '77 (Honorary Raider Award)
1989 Baseball Team
1990 Baseball Team
1999 Girls Basketball Team
Register for the Hall of Fame Ceremony