Taste of CDH!
Great Food! Great Fun! Great Car Raffle!
The entire CDH community is invited to share in the Taste of CDH! Join us for a fun, casual evening sampling foods from a selection of area restaurants with a Cretin-Derham Hall connection.
Saturday, April 14, 2018
6-10 p.m.
Joe Mauer Field House
Admission $40 per person
Raffle drawing will take place at 9 p.m. at the event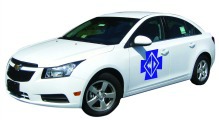 Ways to buy a $50 raffle ticket for a chance to win a 2018 Chevy Cruze:
Tickets may be purchased from students.
Tickets may be purchased from Peggy Schafer in the Advancement Office.
Tickets may be purchased at Taste of CDH! on April 14.


Please note that raffle ticket purchase does not include entrance to Taste of CDH! Register for the event below.
Proceeds from ticket sales will benefit students' co-curricular activities.
Frequently Asked Questions about the Car Raffle
Questions? Please contact Peggy Schafer at 651-696-3318

New Prize just added!
Another prize is now available for the Car Raffle. Thanks to the generosity of CDH's Loftus Family and Pro Billiard Services, raffle purchasers have a chance to win a customized billiard table!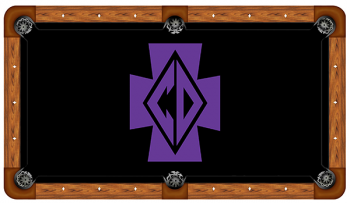 Imperial Tahoe 8' billiard table
Solid wood
Leather drop pockets
Customized felt top
Delivery & installation in the Twin Cities area is included
Register for Taste of CDH!