Tutor Thy Neighbor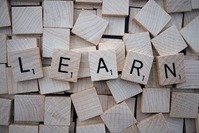 Tutor Thy Neighbor is a partnership with the Sisters of St. Joseph to work with our dear neighbors, many of whom are new to the U.S.
Tutor Thy Neighbor will involve CDH students and staff tutoring and mentoring our dear neighbors: Somali youth, in grades 5-11, who need help with their English and math skills.
This opportunity will be available to CDH students and staff twice a month, after school.
For more information contact Morgan Lieske.