Bridge Named in Honor of Alum
September 22, 2021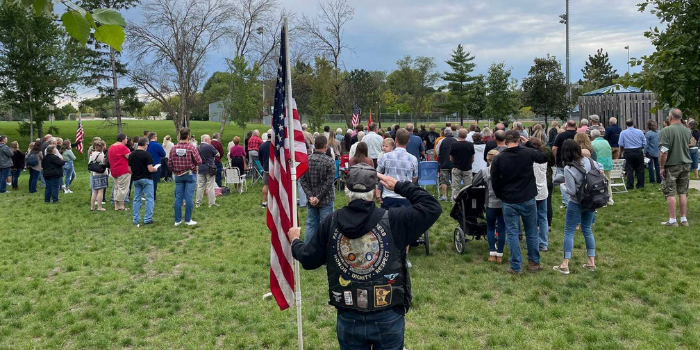 The Highway 52 bridge over Dakota County Road 8 (Wentworth Avenue) in West St. Paul has
officially been designated the "Private Joseph G. Marthaler Memorial Bridge," as part of the State Transportation bill just signed by Governor Walz. This bridge aligns with the Marthaler Family
Farm property line where Private Joseph Marthaler '42 and many family members lived.
Marthaler grew up on a West St. Paul farm and attended St. Matthews and Cretin. Marthaler enlisted in the Marines when he was 19. He was killed in action on February 20, 1945 during the battle of Iwo Jima.
Fr. Pat Kennedy '69 gave the blessing at the bridge dedication.
"Marthaler, himself, was a bridge connecting the ultimate sacrifice of self to the preservation of our country's freedom," Kennedy said. "So after 70 years, a family's steadfast love and our country's deepest appreciation for Private Joseph Marthaler bridges this honorable past to this day."
The CDH Raider Brigade sent an honor guard to the event to show our appreciation for his sacrifice.
"I respect Private Marthaler's sacrifice and dedication to this country, and it really reflects on the type of person he was," said John Schwirtz '23, who participated in the honor guard. "I was proud to be at the event and show respect and honor for the people that fought for this country."
Subscribe to our e-Newsletters
You might also like: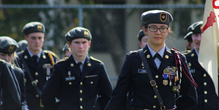 On September 29, the Raider Brigade held its 103rd Fall Review.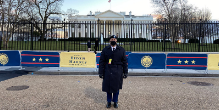 As a member of the Joint Task Force National Capitol Region, LTC Chapeau was chosen to command the Inaugural Parade Task Force.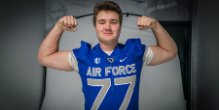 Sam will play football for the Air Force Academy.