CDH to Compete at Regional History Day Event
Katie Johnson
March 1, 2017

Forty-eight students will represent CDH at the Regional History Day competition at Augsburg College on March 14, 2017. Students conduct extensive research on topics that reflect a person who took a stand or a milestone event in history. Presentations can be either individual or small group projects. Research is presented as a performance, exhibit, web site, documentary, or paper. 
Individual Exhibit
1. Alejandra Kelly – Hotel Rwanda (Hotel des Mille Collines)—Rwandan genocide
2. Grace Kohanek – Betty Friedan
3. Frannie Miller - Cuban Missile Crisis
4. Francesca Monacelli - The White Rose
5. Gina Neumann – The Red Barn in Dinkytown
6. Jenny Vu - Agent Orange
Honorable Mention
1. Jada Bridgeford – Little Rock 9
2. Julie Flowers - Keith Hering
3. Nevaeh Gagliardi - Sister Kenny
4. Lily Stenback - Ida B. Wells
Group Exhibits
1.Steven Budka, Sean Tyler and Jack McGrath – Nelson Mandela
2. Quintin Fitzgerald, Stephen Jackson and Joey Langevin – Curt Flood
3. Sam Harris, Abe Schwinn – 68 Olympics
4. Maria LeMire and Katie Stevermer – Will Still
5. Noah Peirson and Louis Rattjokob – Theodore Roosevelt
6. Frannie Hottinger, Anna Wolff and Sam Salmen – Warsaw Ghetto
Honorable Mention
1. Kate Burke and Devyn Johnson  
2. Yesima Seghan and Brenna Taylor – Stonewall Riot
Individual Documentaries
1. McKenna Krey
Group Documentaries
1. Lily Brielmaier and Carolina Schuster – Betty Friedan
2. Colleen Bird and Ava Schmid – Malcolm X
3. Jaden King, Isaiah Brown and Robby Kruger – 1992 L.A. Riots
Individual Websites
1. MC Arvidson – Italian Resistance
2. Elliot Fobbe – Stonewall Riots
3. Lola Gerstner – Harriet Tubman
4. Adrienne O'Shea – Easter Uprising
5. Jordan Penson – Curt Flood
Group Websites
1. Billy Anderson and Isaac Yahn – Opium Wars
2. Paige Goaley, Lucas Ammons, Mary McLay - Prince
3. Olivia Kinne, Delaney Siegler, Danny O'Connor – Newsweek Strike
4. Truman Stewart and Riley Christiansen - Gandhi
Research Papers
1. Maddie Anderson – 1970 Newsweek Strike
2. Matteo Marchio – Emiliano Zapata
3. Sam Clausen – Simon Wiensenthal
4. Angie Thiry – Dorothy Day
Subscribe to our e-Newsletters
You might also like: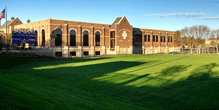 Hundreds of students earn honors and accolades for their academic accomplishments.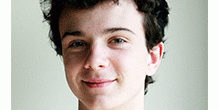 The talented student was one of 26 finalists in the state.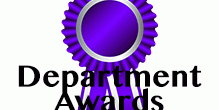 Departments awards are presented throughout the spring.