Class Notes: November 2021
November 24, 2021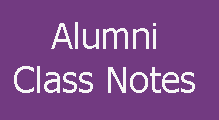 Share your news with us! Submit a Class Note to news@c-dh.org. 
1980s
Enrique Estrada '84
is a Community Engagement Specialist with the St. Paul Police Department. He was
featured in the Star Tribune
for his trust-building efforts. 
2000s
Shady Salamon '08 gave a speech at a Gopher football team's captain's breakfast.
2010s
Abby Steigauf '19 was selected to represent the United States and the University of Wisconsin - La Crosse in the Lisbon Lax Cup next summer.
2020s
After taking a gap year, Lily Barrett '21 has committed to play D1 Hockey at Stonehill College next year. She will be playing alongside current Raider
Lily Geist '22
.
Subscribe to our e-Newsletters
You might also like: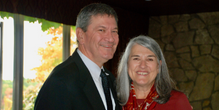 Teri and Kevin McCloughan are chairs of the Strong Foundation. Vibrant Future Campaign.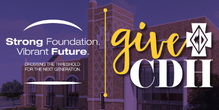 Thank you to our generous GiveCDH Donors!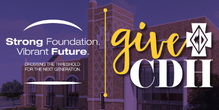 GiveCDH Day is tomorrow, October 28! Gifts made today count toward our goals!