Heard in the Halls - November 2020
November 11, 2020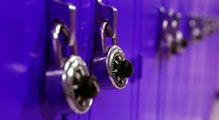 We encourage you to read all the current blogs, or click below to quickly go to a section.

ATHLETICS | COUNSELING | JROTC 


Athletics
Boys Soccer
By Hugh Hawkins '93, Head Coach
The boys' soccer team just finished a fantastic season by advancing to the section finals for the first time since 2003. Thank you for all your support.
Football
By Chuck Meisbauer '03, Head Coach
The football team plays its last regular-season game tonight. Kickoff is at 7:30 pm. Playoff information will be available on Saturday. Please refer to our athletics website for playoff information.
Girls Swimming and Dive
By Lisa Thomas, Head Coach
Congratulations to the Girls Swimming and Diving team, which earned the Gold Academic Award for the best GPA in the section. Well done!!!
Wrestling
By Dan Willaert, Head Coach
Currently, the Raiders Wrestling team is making preparations to start the 2020-2021 season! The first day of practice is scheduled for Monday, November 30, two weeks later than originally planned. On paper, this year's squad looks like it could have the potential to be the best wrestling team Cretin-Derham Hall has ever had! The team will be led by a strong group of at least nine seniors. 
The captains this year are Ryan Gainer, Zach Steigauf, Carey Vanier, Jr., and possibly one or two more who might be named as the season gets started. Even though CDH has regularly been represented at the State Tournament by an individual participant or two over the past decade, Vanier stepped that trend up a notch last spring. He is returning for his senior campaign as the only State Place-Winner in CDH Wrestling history after bringing home a 5th place medal from the Xcel Energy Center last March with a 4-2 record in the 160-pound bracket. Steigauf and Gainer are both seasoned veterans of CDH wrestling as they participated in Saint Paul Wrestling Club in grade school and joined the high school team in 7th grade as a continuation school from Holy Spirit. 
The coaching staff realizes that this will not be a normal season, but we are working hard to make it a meaningful season. With a focus on the things that we can control, we are rebuilding our schedule and putting in protocols to protect our student-athletes. When the MSHSL announced the winter sports calendars, wrestling was restricted to only team duals and triangular events. Unfortunately, this means that there will be no individual tournaments and we will not be able to host our annual Sgt. Michael Carlson Memorial Duals event in late-January. A merger between the Suburban East Conference and the Metro East Conference has set up several triangular events, on either Thursday evenings or Saturday mornings, to create the bulk of the schedule. Additionally, we have added several other triangulars and a dual to continue local and sectional rivalries with schools such as Benilde-St. Margaret's, St. Agnes, St. Paul Central, and St. Paul Humboldt. If we are able to hold post-season events, CDH is slated to host the team section semifinals and finals on Saturday, February 20, 2021. 
Whatever this season has in store for us, the Raiders will be prepared to make the most of our opportunity to compete and enjoy our time together as a team! 
Winter Sports Pre-season Zoom Meetings (Check team pages for zoom link)
Alpine Ski - Wednesday, November 11, 7 pm
Boys Basketball - Monday, November 16, 6 pm
Girls Basketball - Wednesday, November 11, 6 pm
Boys' Swim and Dive - Monday, November 16, 7 pm
Wrestling - Monday, November 16, 6 pm
Counseling
By Joan O'Connell, College Counselor
Private Scholarships for College
Many private organizations offer scholarships to students intending to go to college. CDH seniors can find private scholarship information on their Naviance accounts. Just log in, click on  "colleges", then "scholarships & money", then "scholarship list" to find the most updated list. All of the private scholarships that we have been made aware of will appear here and students can get all the information they need to apply in one spot.  You can also do a search of a national scholarship database by clicking on "national scholarship search". Please remember to check these resources throughout the winter and spring as they are continually updated.
Be vigilant about college scholarship scams.  Beware of any scholarship organization that asks you to pay a fee, promises scholarship money or touts money-back guarantees. Don't be fooled by official-sounding names that include words such as "National," "Federal" or "Administration." Never supply your credit card information to a scholarship site.
College Application Deadlines
A reminder to seniors that your CDH College Application is due to the Counseling Office no later than Monday, December 7 in order for your CDH supporting materials to be sent prior to the Christmas break.  Remember that the Counseling staff will also be on break, so we must have your requests early for any January 1 deadlines. We realize this can be a stressful time for seniors, so please see your counselor if you need assistance. 
JROTC
By LTC Greg Hungiville, SGM David Berrisford, and MSG Ken Peloski

November is here and we hope you are staying safe. 
We are starting our Co-Curriculars in November with the safety of the cadets and instructors in mind. The Color Guard is continuing with a strong tradition of presenting the colors at the beginning of each football game, the Rifle Team will be utilizing the range very soon, the Armed Precision Drill Team will be starting this month, and the regulation drill team will be practicing in anticipation for the challenge in February.
The JROTC Raider Brigade is also in the process of uniform fitting and having the cadets wear them on a weekly basis and being prepared for upcoming events. As for the forthcoming event in December, the "Dining In" will not happen this year due to the health risks it poses. 
We are hoping to start the future planning of JCLC (JROTC Cadet Leadership Challenge) "Summer Camp" event in June that would feature adventure training, drill and ceremony, canoeing, rappelling, and similar activities, all of which are school-sponsored activities.
Students that are interested in attending any of the academies, ROTC, or military service should be completing the necessary applications and forms to move forward for the future. Let any of the instructors know if you need additional help!
As JROTC Raider Brigade moves forward, we continuously work hard to instill in our students the values of citizenship, service to the community and the United States, personal responsibility, and a sense of accomplishment.
Thank you for the continued support, stay healthy, and be well!
Subscribe to our e-Newsletters
You might also like: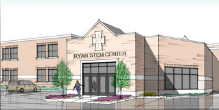 The Board of Directors has approved the construction of the new Ryan STEM Center at Cretin-Derham Hall. The construction is slated to start this spring so it will be open for student use in the fall of 2021.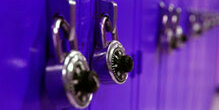 The latest news from Athletics, Counseling, Band, Choir, Theater, and JROTC.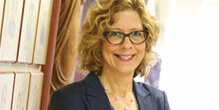 A message from Principal Mona Passman.