Heard in the Halls - September 2020
September 9, 2020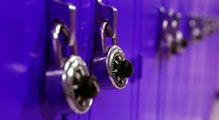 We encourage you to read all the current blogs, or click below to quickly go to a section.

ATHLETICS | COUNSELING | JROTC | THEATER | CHOIR | BAND


Athletics
Boys Soccer
By Hugh Hawkins '93, Head Coach
The season started off with two straight draws vs. White Bear Lake and Roseville. In both games, Jack Parker '22 scored the opening goal, but unfortunately, we were unable to hold the lead despite the heroic efforts of Adam Tauer '23 in goal and adjustments made by the experienced back four of Luke Wicklund '21, Jack Tauer '21, Avery Fowler '21, and the indefatigable, outspoken leader, Daniel Montalbano '21. The third game brought Forest Lake and a lot of wind leading in a one goal deficit due to a penalty that just got by Tauer in goal. After fighting the wind and the Rangers to keep the score at a one goal deficit, the Raiders turned it on in the second half. Goals by Mateo Castro '21 (2), Jack Tauer, and a highlight header from Charlie Rogers '21 closed out an impressive 4-1 victory. With 5 points from the first three games, the Raiders sit tied for 3rd in the Suburban East and look to build on their last win as they face the Mounds View Mustangs this Thursday, September 10 at 7:30 pm.
Boys and Girls Cross Country
By Chris Babcock, Head Coach
Boys and girls cross country are running strong this year. We are small in number, but great in your desire to grow, and learn throughout the season. This year would be a great one to join cross country. This year we don't have as many races, and the sites where we run are not the same golf courses and school grounds we normally would see. Andy Chestovich '22 has been leading the way for the team as a captain and our top runner. See Mr. Babcock if you want to join.
Girls Tennis
By Tim Spika, Head Coach
The girls' tennis teams welcomed 48 girls at the start of the season on August 17, including 8 volleyball players interested in keeping active while their primary sport is on hold this fall. All three teams, varsity, junior varsity, and B team, will have a conference-only schedule of 11 matches in the pandemic-shortened season, which ends on October 1. Kudos to all the girls for making the best of a less-than-ideal situation. The enthusiasm level has been high on all teams and the early-season matches have been intense and exciting.
The varsity is led by 7 seniors: captains Emma Radenbaugh '21 and Ella Klein '21, and Lily Hannahan '21, Greta Ingwell '21, Addie Merriam '21, Catherine Tracy '21, and Caroline Kitchen '21. All teams play matches on Tuesdays and Thursdays through October 1, so there is always great tennis action to be had on the CDH courts on those days. Fans are encouraged to attend this great outdoor activity, while still implementing social distance guidelines. Hope to see you at the courts.
Volleyball
By Sara Waters, Head Coach
Volleyball is only allowed practices between September 14 and October 3. Below you will find the dates and times I have secured for our practices in the field house. These sessions will be much like summer in that we will be following all COVID protocols set up by CDH and rules for this time outlined by the MSHSL.
September 15, 17, 22, 24, 29
October 1 (Tuesdays and Thursdays)  ALL 3:30-5:30 pm
October 3 (Saturday) 10 am-12 pm
Registration is open (on CDH Athletic website) for these FREE practices!
Girls Swimming and Dive
By Lisa Thomas, Head Coach
Girls swim and dive team came home with a win last Wednesday and Thursday against Roseville. Both JV And Varsity squad had excellent swims and won 13 close races with strong finishes! 
Way to go swim and dive team! 
Football
By Chuck Miesbauer '03, Head Coach
As the disappointment of not playing a traditional fall football season subsides, the football program is excited about our "Fall Practice Season." The MSHSL has allowed each football team to host 12 practices between September 14 and October 3 this fall. Like everyone in every walk of life these days, we are challenged to come up with new ways to practice to accommodate recommendations and guidelines to keep our student-athletes safe and do our part in minimizing the spread of COVID-19. As always, we will take things one day at a time. We will be grateful for the opportunity to play in whatever capacity we are allowed and look forward to the opportunity to improve our team for our competitive season in the spring.
In an effort to stay busy, serve our community, and promote the game of football, the CDH Football program has volunteered and is in charge of operating the City of St Paul Parks and Recreation 12U Flag Football League on Wednesday nights. CDH Football is also hosting a Flag Football league for 7th and 8th graders here on our campus. This will be a great opportunity for our student-athletes to further serve the community and also allow local youth to experience CDH in ways we weren't able to with traditional fall football.
Counseling
By Joan O'Connell, College Counselor
For Seniors & Parents
In lieu of our "Preparing for the College Admission Process" program for seniors and parents held at CDH each fall, we are happy to announce a virtual program that is now live on the CDH website. We have included important information for seniors and families to navigate the college admissions process, particularly in the current COVID-19 environment. You will find information including trends in admissions, building a successful college list, ACT updates, as well as CDH application forms and procedures essential to the college application process. This year our College Application Contract will be online: CDH Class of 2021 College Application Contract.
We highly encourage you to watch the videos and review the handouts to answer questions you may have as well as assist you with the college application process. 
We look forward to working with you all this year.  If you would like to schedule a check-in please contact one of us.
Ms. O'Connell - Last names A-L - joconnell@c-dh.org
Mrs. Connelly - Last names M-Z - lconnelly@c-dh.org
For Juniors & Parents

Here is a link to an outline to guide you through college planning for the junior year.  
Due to COVID-19, CDH will not be hosting in-person visits from college admissions officers this fall.  Juniors can go to individual college websites for virtual tours and use Naviance to access the admissions officers assigned to CDH. Making that individual connection with the admissions officer is an important step to take to show interest in the school and to get individual questions answered.
JROTC
By LTC Greg Hungiville, SGM David Berrisford, and MSG Ken Peloski

A year to remember...that's how we would describe the year. CDH cadets of the Raider Brigade are an impressive bunch at a wonderful school. During our time apart, because of online learning, it was apparent the cadets are very resilient. They worked hard throughout the online learning and many have mentioned they were able to spend real quality time with their families.
We are thrilled to announce that the 2020-2021 opening enrollment is 306 cadets. Of the 306, we are so excited to see 88 incoming 9th graders electing to become a part of the Raider Brigade. This is the first year since the merger of Derham Hall and Cretin High Schools that the enrollment in JROTC is over 300 students. This is really a historic enrollment year for the program. We attribute our sustained high enrollment numbers to the fine students we have in JROTC and their spreading the word we are a great program to be associated with at CDH.
Our program welcomes LTC (Retired) Gregory Hungiville as the new Senior Army Instructor (SAI).  He is recently retired from the Minnesota Army National Guard after 25 years of service to Minnesota and our country. He brings a great deal of experience in leadership to the program and he is very excited to be the SAI for the third-largest JROTC program in the JROTC 3rd Brigade area which encompasses Minnesota, Wisconsin, North Dakota, South Dakota, Iowa, Missouri, Illinois, and the Upper Peninsula of Michigan.
Our first trimester will look very different than in years past. First of all, we are not requiring cadets to wear the JROTC uniform yet. As the COVID-19 situation hopefully settles down and infections drop, we will be issuing uniforms to new cadets and refitting upper-class students with necessary uniform items. Our traditional Fall Review is canceled, again due to social distancing constraints. It is our hope that by May when we conduct the Twilight Parade, our community is in a position to be able to gather in larger groups. Lastly, we will not be traveling to Camp Ripley for our annual Fall Encampment, again due to social distancing constraints.
Let's talk about what we will be doing! We are already instructing the students in drill and ceremony. We are hosting classes, per the school schedule to ensure we are in contact with the students as much as possible.  We will be holding the Diamond Officer promotions in late October. This is a time-honored tradition.  
Members of the Class of 2021 who are considering military scholarships should be working to complete their applications online. Those interested in military service should be getting online to see how to do correct military pushups, pull-ups, and sit-ups, then practice, Practice, PRACTICE by doing more and MORE repetitions. Become comfortable running 2 to 5 miles. ROTC scholarships pay for tuition, fees, books, and up to $16,000 in allowances over four years. Institutions such as St. Thomas, St. John's, and Marquette add room and board to these scholarships to make them "full-rides." The Academies all provide free tuition, room, board, uniforms, and a generous stipend. Early application means earlier consideration and notification of results. Please understand that there is a military service obligation as a commissioned officer following graduation from college ROTC or an Academy. Websites with information, including the applications, are easy to find via a keyword search. All the service academies and ROTC have clear checklists on their websites. Follow those and you will succeed. If you have questions, please contact us with questions at (651) 696-3350.
Theater
By Katie Kreitzer, Theater Director
The Theater Department announced the 2020-21 season, which will include live-streamed and outdoor performances.
Choir
By Tyler Berg, Choir Director
I am excited to be back for my second year of teaching choir at Cretin-Derham Hall! During the first couple weeks of school, we have focused mostly on getting to know each other, through sharing about ourselves and playing some socially-distanced "get to know each other" games.
We are especially excited about our talented ninth-grade singers this year. Our ninth-graders make up almost half of the choir this year, and they have already impressed me already with their ability to adapt on the fly, be vulnerable with each other, and remain confident in the rehearsal space. Although it will look different, I think this year has the potential to be a really special one for the choir at CDH. We are still in the process of figuring out when our concerts will be, and what they look like this year. As soon as I know that information about that, I will make sure it finds its way into the community. Until then, stay safe, stay healthy, and have a great fall!
Band
By Nick Zahler, Band Director
Hello, everyone! My name is Nick Zahler and I am the new Band Director. For the last several years, I have taught high school and middle school band at Lakes International Language Academy, an International Baccalaureate school in Forest Lake. Prior to that, I taught band in the Willow River Secondary School and in the Osseo School District. I am a graduate of the University of Minnesota - Twin Cities and spent several years marching and competing with the Minnesota Brass, Inc. Drum and Bugle Corps. I am excited to be a part of the CDH community and am looking forward to this year!
Band is taking extra steps this year to make it as safe a place as possible for everyone involved. As often as possible, in-person band classes will be taking place outside for the added distance and ventilation. All wind players will be equipped with a double-layer instrument mask that allows them to play while masked, as well as double-layer instrument covers. This equipment will keep moisture and air generated by playing the instrument contained while still allowing us to make music. On at-home days and for distant learners, musicians will be connecting with the class via online streaming and playing right along with the band from the comfort of their home, just as if they were in person.
There are plenty more details that are still being determined, so feel free to reach out to me at nzahler@c-dh.org with any questions you might have. 
Subscribe to our e-Newsletters
You might also like: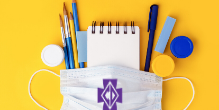 Stay aware of the latest updates to our FAQ and Hybrid School plan!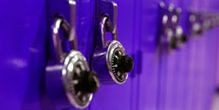 The latest news from Athletics, Counseling, JROTC, Theater, Choir, and Band.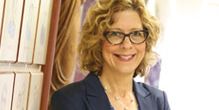 A message from Principal Mona Passman.