How Am I Smart? Multiple Intelligences and Creativity are Foundations for Life-Long Learning
Reprinted from Traditions, Winter 2017-2018
April 4, 2018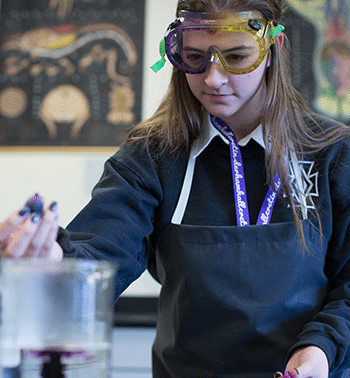 "Our job is not just filling brains with knowledge..." noted Tommy Murray '97, World Language teacher and Multiple Intelligence and Learning Styles (MILS) Coordinator at CDH.
"Our job is to develop a student as a whole person and that means understanding all the ways that 'being smart' is intelligent. We all have strengths and challenge areas, and we must be respectful of all these intelligences in order to truly maximize a student's potential and impact our common good."

Students at Cretin-Derham Hall are not only supported in their quest for knowledge, they learn how they learn and how to adapt to their strengths and weaknesses both in and out of the classroom. As a Multiple Intelligences school, CDH respects and supports all the curricular areas to strive to enrich students in knowing, using, applying, and challenging their intelligences.

"Our goal as teachers is not just to help students succeed as measured by grades," points out Tommy Murray '97, Multiple Intelligence and Learning Styles(MILS) Coordinator at CDH.
"Our goal is to help students find the best way to learn so they, in fact, 'do' learn." He points out that the learning goals are the same for everyone, but often, a student adapts his or her learning so that it matches their strongest 'intelligence.' Teachers often can provide multiple ways they assess the learning as well.

CDH is distinctive in the commitment the school has made to Multiple Intelligences and Learning Styles over the past nine years. In the graphic, note that the unique CDH approach integrates Howard Gardner's eight intelligences and adds a ninth one, the Spiritual Intelligence.

CDH has two coordinators on staff who lead the MILS program. Tommy Murray, World Languages, and Pat Norusis, Learning Lab, support teachers across all curricular areas in implementing a MILS approach to their teaching. The coordinators, as well as a dedicated group of faculty members, share resources such as lesson maps in all disciplines, curriculum guides, assessment examples, and links to study tips based on the various intelligences. Murray and Norusis also conduct in-service and professional development opportunities for the teachers to scaffold further growth as educators.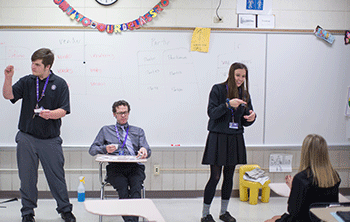 In addition to supporting the teachers, CDH also instructs all students in MILS and offers numerous resources so that an individual's specific strengths and weaknesses can be addressed in learning. For the past six years, each student also takes a multiple intelligence inventory test as 9th graders to learn about themselves and their own personal areas of strength and opportunities to improve. This information is also shared with the faculty who can use that information to further support individual students.
 Teacher Perspective
Albert Einstein once said, "It is the supreme art of the teacher to awaken joy in creative expression and knowledge."
Good teachers realize that each student learns in a different way and provide ways to challenge students to utilize multiple learning styles. "Our teachers were already finding ways to reach a variety of students because that is what good teachers do — but this helps structure and support teachers in making their classrooms into a rich learning environment," noted Murray.
As an example, in World Language classes, students learn vocabulary in multiple ways: writing notes and definitions, sorting vocabulary, acting it out, drawing, and quizzing partners. All students take the same vocabulary test, but the paths to learning the material incorporate different strategies that utilize different intelligences.
The students are challenged to learn in other ways than the traditional 'linguistic' and logical/mathematical approach. For some, learning by acting it out (bodily kinesthetic) is much harder than by rote memorization (linguistic). On the other hand, for others, they realize that they connected with the knowledge better when they studied using their flashcards with a partner (interpersonal) and will utilize that strategy later when studying for a test.
Mike Steineman '92, Science, explains how his students value this approach to understanding their own multiple intelligences. "There are these wonderful 'aha' moments for our students when they realize 'how they are smart' and then take it to the next step: what intelligences they need or want to develop."
Student Perspective
In an annual survey, Murray asks his students to react to the intentional opportunity he builds into his curriculum to learn and utilize their multiple intelligences.
One 9th grade student offered this: "I think using the multiple ways of studying was a great idea. It gave me new ways to study and I learned what worked for me and what didn't."
In the same survey, one student applauded the use of'visual depiction bingo' to learn vocab words because it was more visual and more motivating to study the night before, while yet another student said that strategy was much harder for her because she did better when she wrote out notes.
Murray pointed out that both strategies were effective for both students. While the one who was a successful note-taker should utilize that effective strategy for her learning, it was also important to push her to use her other intelligences so she could develop multiple ways of solving a problem. The goal is not to find the easiest path, but the most effective one, and rigor is important at every stage.
MILS Develops the Whole Person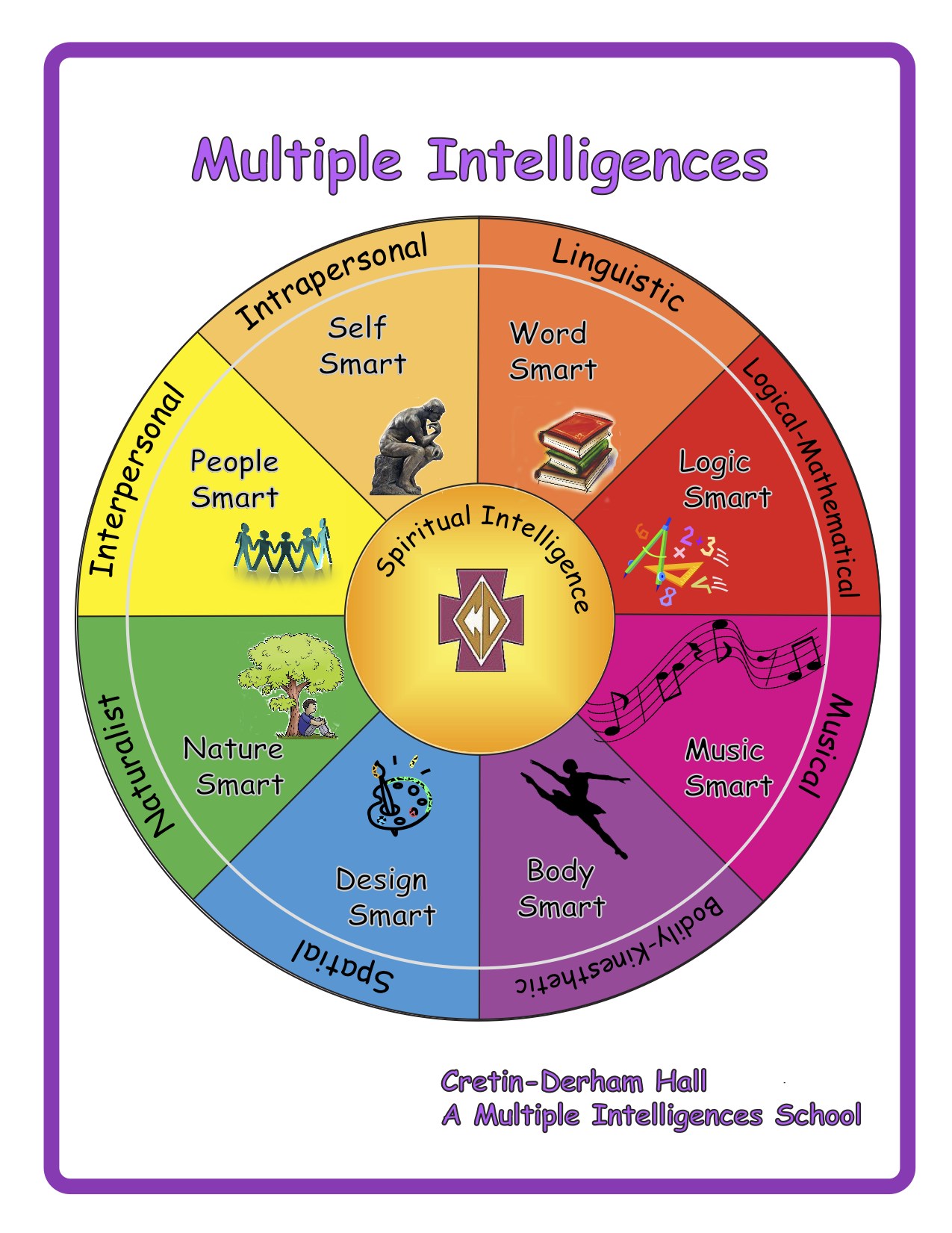 In addition to the value for a student's academic progress, the concept of multiple intelligences creates an environment that supports a diversity of strengths and rigor for all.
"By challenging our students to use all their intelligences and supporting them in using their strengths as a learner, MILS reinforces the over-arching goal of rigor for all students," explained Murray.
There is also a level of awareness of how to work with others who may or may not share your dominant traits as a learner. "Our students realize that others have different strengths and they can learn from each other and adapt as they work together to solve problems," said Murray who believes this is excellent training for the 'real-world.'
Principal Mona Passman agrees. "Understanding our own intelligences enables us to respect and collaborate with others within a diverse world. It is important to recognize others may or may not approach problem-solving in the same way," explained Passman. "Our classrooms provide rich opportunities to learn and grow in knowledge. Additionally, we believe that developing the skills of understanding, while respecting and harnessing the multiple intelligences in themselves and within others, will be valuable in our students' lives far beyond high school graduation."
How are you smart?
If you want to learn how you learn for yourself, take just a couple of minutes to take your own MILS Inventory at https://www.edutopia.org/multiple-intelligences-assessment.
This article and more are featured in the Winter 2017-2018 issue of the CDH magazine, Traditions.
Subscribe to our e-Newsletters
You might also like: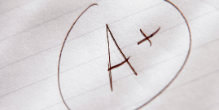 Many students earned a place on the Honor Roll for Tri III.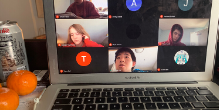 US History students held a virtual historical conference to debate the true start of the Cold War.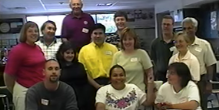 Teachers welcomed students back to campus in the fall of 1999.