Letter from the Principal - November 2020
By Mona Passman, Principal
November 11, 2020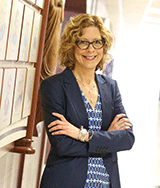 Dear Parents and Students,
On Monday, we pivoted to a one-day distance learning model to thoroughly conduct contact tracing and mitigate the spread of the virus within our school community. The constant adjustments we've made this year have been a challenge for all of us. I remain proud of this community for facing these challenges and keeping our learning environment safe, strong and vibrant. 
I continue to be impressed by the resilience of this entire community — Our teachers' heroic efforts are truly commendable. Our students' optimism and energy are inspiring. Our parents' faith in this community and commitment to their children is humbling.  
Yesterday, Governor Walz spoke about "turning back the dial" so that we can eventually get back to doing the things we love. While he did not speak specifically about new school measures, CDH is continuing to implement mitigation strategies within school to minimize the spread at school. Our contact tracing continues to point to gatherings outside our school day as the way the virus spreads among the positive cases here, so we all must recommit to preventing the spread. 
Our goal and desire are to keep in-person instruction, but if we cannot control the spread of the virus, we will need to return to full-time distance learning. It is absolutely essential that we all work together to maintain social distancing and mask wearing, both on and off campus. With so much COVID spread in our city and state, it is also important that we do not gather in small or large groups outside of school or our households. Please continue to follow the latest guidelines from the state of Minnesota.
I know this isn't easy. I miss seeing our students' smiles in the halls. I miss many of the normal classroom activities where teachers and students can fully engage. I miss gathering for all-school Masses each month. I miss watching our students fully participate in theater, athletics, musical performances and other co-curricular activities.  
But I also know that right now, the health of our community is so much more important. We will return to the lives we love if we all continue to do our part. 
We've risen to many challenges this year. We can do this, CDH!!
Thank you,
Mona Passman, Principal
Subscribe to our e-Newsletters
You might also like: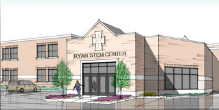 The Board of Directors has approved the construction of the new Ryan STEM Center at Cretin-Derham Hall. The construction is slated to start this spring so it will be open for student use in the fall of 2021.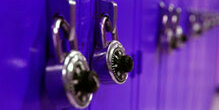 The latest news from Athletics, Counseling, Band, Choir, Theater, and JROTC.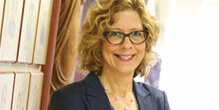 A message from Principal Mona Passman.