Plan to Attend the 25th Anniversary of the Lillian Theater
Updated Original Article on December 5
December 5, 2018

Friday, January 18
Comedy Night in the Lillian Theater, 7 p.m.

Featuring alumni improv, sketch comedy, and stand-up comedians!

Music & Merriment at Plum's (21+), 9 p.m.

Head over to Plum's for bands playing short sets of music from your era while you catch up with your theater friends. Cash bar.
---
Saturday, January 19
Panel of Professionals in the Lillian Theater, 1 p.m. 

Q & A with alums who work in the entertainment industry.
Appetizers & the Big Show! 5:30-10 p.m. 

• Appetizers in the Lillian Theater, 5:30-6:30 p.m.
This event is intended for adults 18+. Cash bar. 

• The Big Show in the Joe Mauer Field House, 7 p.m.
Enjoy Lillian Theater's greatest hits from the past 25 years, along with current CDH performers providing back-up.

---
Sunday, January 20
Mass in the Lillian Theater, 12:30 p.m. 

Childcare is available

"Most Dramatic Offspring Showcase" in the Lillian Theater, 1:45 p.m. 

A pageant of young children who are itching to perform.

Subscribe to our e-Newsletters
You might also like: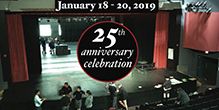 Save the dates for a fun-filled weekend celebration!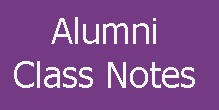 Read the latest news about your classmates.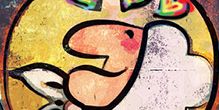 The CDH children's play is a perfect gift that keeps on giving.