Supporting CDH: Volunteering to Build a Strong Foundation
September 22, 2021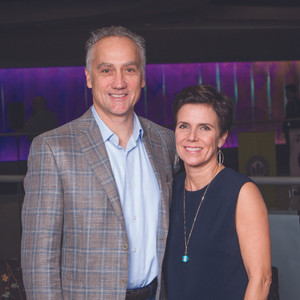 The Strong Foundation. Vibrant Future Campaign kicked off in 2018 with a goal of $22 million. Thanks to the investment and support by donors in the quiet phase of the campaign, more than $19.5 million has been raised.
The impact of that generosity is already far-reaching and significant and can be seen in the construction of the Ryan STEM Center, generous tuition assistance, and essential infrastructure improvements. The campaign also supports CDH's partnership with the Believe + Read literacy program launched by the Catholic School Center of Excellence (CSCOE).
The Campaign is chaired by Kevin and Teri McCloughan and David and Maria Wagner Reamer '82. The honorary chairs are Tom '68 and Debbie Lentsch. This month, the Reamers share why CDH is so important to them, and their pride in being part of this campaign.
Why have you chosen to serve as campaign chairs?

We believe that it is important to support our community. By supporting Cretin-Derham Hall in this campaign, we are supporting accessibility to Catholic education, improving the experiences of students and faculty, assuring our campus is strengthened and modified for the future, and contributing to the greater community with an important literacy grant.

Why do you believe this campaign is important, beyond our standard annual fundraising?

Keeping Catholic education accessible to those who desire it is imperative. We believe CDH does a remarkable job at this, and this campaign will help us to reach more students and families who would find the CDH community truly transformational.

Additionally, we need to keep this campus functional for years to come. CDH lives in a century-old historic and important building. Having restored old homes, we appreciate the need for stewardship of these important structures so they can endure, and also understand the importance of modification in ways that make them functional for current needs. This campaign will help to improve this structure and our campus to meet the needs of students in this building for years to come.

And, finally, the CSCOE Literacy program will help prepare our community's younger students by implementing reading strategies for lifelong student success. 

Why would you encourage people to participate in the campaign?

We believe strongly in supporting organizations that are important or transformational to us and, therefore, encourage others who believe in the mission of CDH to support this campaign through a variety of means - service, monetary gifts, engagement in activities, prayer, to name a few. Valuing CDH in any or all of these ways is a great gift and we thank you!

How long have you been donating to CDH?

I, Maria, began supporting CDH after graduating from college and beginning my career in sales. I remember sitting down with my brother Scott and discussing a budget. As we walked through the budget, which was tight, he talked about the importance of giving, no matter how small. I started out by giving small, monetary gifts that were significant to me then, and have not missed a year since.

How else do you stay connected to CDH?

We attend events whenever possible, I serve on the Board of Directors and am currently Vice Chair. I keep current by reading communications and engaging via social media. Most importantly, we stay connected to the amazing and important friends that I made during my years at Derham Hall, the new CDH friends we have made through our son, Tony '15, and all of those friends we continue to make through community events we attend. All of these relationships make our connection to CDH faith-filled and rich. We are grateful for all that we have received - past and present.
- - - 
Make your gift to the Strong Foundation. Vibrant Future campaign today!
Subscribe to our e-Newsletters
You might also like: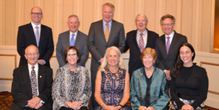 Ten exceptional Raiders were honored at the Community Awards Dinner on October 25. This annual celebration recognizes alumni and community members who have excelled in business, generosity, and exemplifying the values of Cretin-Derham Hall.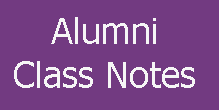 The latest news from our distinguished alumni.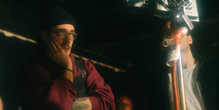 Filmmaker John TerEick '11 brings expertise to campus theater.