We are Excited to Welcome our Members of the Class of 2023
November 27, 2018
Welcome to the Class of 2023!
The last Open House of the school year is scheduled for January 17, 2019, at 6:30 p.m.  Encourage family and friends to attend if they have not been able to attend earlier this fall.  Several key admissions deadlines are listed below.  
Placement Test | Saturday, January 19, at 8:30 a.m.  There is a $10 testing fee.
Financial Aid Seminar for Parents | Saturday, January 19, at 8:45 a.m (during the Placement Test).
Class of 2023 Application Deadline | Saturday, January 19
Affordable Excellence 
We offer a number of financial-based tuition assistance and merit-based scholarships.  Visit our website for more information and application directions.
Merit Scholarships Deadline | February 1
Lasallian and Carondelet Scholarships for Faith-Leadership-Service: $2500
   Apply online cdh.org /scholarships
Schaller Raider Brigade JROTC Scholarship:  $1-10,000 – Renewable
   Apply online c-dh.org /scholarship

Academic Scholarship:  $2500 
    

No application needed. 
Awarded to all test-takers who score a national cumulative score of 90% or higher. 
Must test at CDH on January 19.
Financial Aid Application Deadline | February 15
Please contact our Admissions Director, Tony Leseman '01 with any questions!  For more information, visit c-dh.org/admissions or follow CDH on Twitter @futureraiders.
Subscribe to our e-Newsletters
You might also like: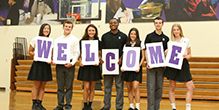 January is a busy time of year for our Future Raiders! Make sure you have all the information you need.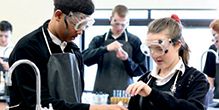 Invite your friends and neighbors to check out all that CDH has to offer!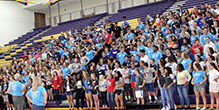 A multitude of activities welcome new or returning students and their parents/guardians to CDH.