Current Show Information
This page will be updated regularly with announcements regarding rehearsal and crew meeting times, requests, or other information directors and production staff need you to be aware of for each of our shows throughout the theater season.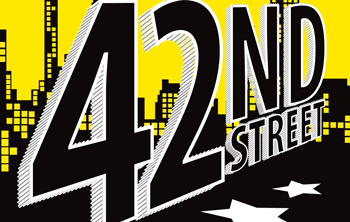 Vocal Warmups & Exercises

42nd Street Cast & Crew

Congratulations to the cast and crew!!
CAST
Dorothy Brock            
Francel Colon Acosta
Peggy Sawyer            
Kerry Schneeman
Maggie Jones             
Claire Connelly
Anytime Annie            
Emma Schuld
Julian Marsh              
Isaiah Sullivan
Bert Barry                  
Abraham Teuber
Billy Lawlor                 
Will Dusek
Andy Lee                    
Hunter Hansen*
Oscar                         
Ryan Carr
Mac                            
Moses Young
Pat Denning               
Patrick Connors (ensemble double)
Abner                         
Rory King
Phylis                         
Annie Stang*
Lorraine                      
Grace Regala
Gladys                        
Olivia Pope                
Dianne                        
Alice Spong
Ethel                           
Karissa Tschida
Betty (Julian's Asst)    
Elizabeth Everson
Doctor                        
Ethan Kalafetich (ensemble double)
Ensemble - stagehands, gangsters, wait staff, electricians
Haidyn Kruse                      Erik Nguyen
Nicole Dellis                        Ashton Muslielewicz
Anni Cunningham               Kevin Downes
Lucy Johnston                    Nick Guzik
Teagan Foley                      Emmanuel Tommy
Caroline Connelly               Jimmy Reardon
Claire Davies                      Josh Nelson
Annie Kollitz                        Kevin Reardon
Nantale Bagurusi                Matt Umoh
Therese Mellum
Annika Anderson
Katherine McKeown
*Denotes Dance Captain
*Rehearsal Note –
Monday, March 5 - Dance Rehearsal, Emma Schuld 1 p.m.
Hunter Hansen 2 p.m.
Wednesday, March 7 – Full Cast 3–7 p.m., Choir Room
BRING A 3 RING BINDER!
Crew Heads
Assistant Director      
Katie Schearer
Stage Manager         
Troy Gleason
ASM's                        
Livy Savard and Anthony Nissen
Music Assistant         
Sarah Munson
Hair and Makeup       
Kate Burke, Danny O'Connor, Angelina Masciopinto, Claire Fitzpatrick
House Managers        
Lucia Anderson, Carolina Schuster and CJ Robinson
Costumes                   
Lola Gerstner, Kandeija Bagurusi, Delaney Siegler, Grace Mentzos
Lighting                      
Andrew Theisen and Johanna Kennedy
Sound                         
Tatum Evans and Gigi Centeno
Publicity                      
Grace Conklin, Katie Mattocks, Teagan Fee
Painting                      
Claire McMahon
Props                         
Becca Leininger and Mary McTeague
Archives                    
Audrey Faison and Chenda Hing
Crew Heads - first meeting will be 3:45 Wednesday, March 7 in the theater. With the exception of Katie S, Troy, Livy and Anthony --you do not need to be at the first cast rehearsal from 3 – 3:45.


 Full list to download and print.
Crew Applications
If you are interested in a Crew position, please fill out the application below.

* General Crew