---
Welcome to Cretin-Derham Hall! We're excited to have you join the Raider community.
What makes Cretin-Derham Hall a special place? It is the tradition of our faith as our foundation for what we do and who we are. As a community, we seek to support each student in the growth and development of our faith.
It is our commitment to learning. Our students and faculty are dedicated to a world-class education and each individual's successful growth and development. It is an environment that is both challenging and supportive in the quest for each student to develop his or her God-given potential. 
It is our commitment to serve. We learn to serve each other and our dear neighbor with respect. We work for the good of our community, both locally and globally. 
It is our commitment to creating a sense of belonging. The CDH community starts, but doesn't end, in a classroom. From CASA families to sports teams to a myriad of clubs and activities, there is something for everyone and our 95% level of participation is proof!
It is our shared commitment to provide an environment for each student to thrive. 
Have no doubt - at CDH, we work hard, but also play hard, with the goal of supporting each of our student's growth and development into a well-rounded, confident, faith-filled leader.
Any questions? Call us at 651.696.3301.
Contact Us
Thank you for your interest in a Cretin-Derham Hall education!
We're excited to get to know you and your family! Please don't hesitate to contact one of us with any questions.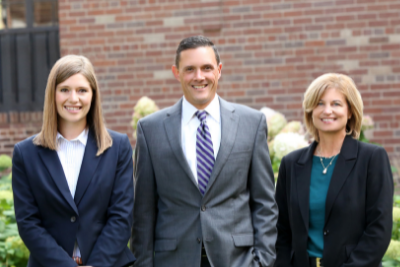 Sean Van Gemert
Admissions Director
651-696-3302
Sandy Cullen
Admissions Coordinator
651-696-3301
Laura Weiss
Admissions Associate
651-696-3301