---
CDH Admissions Timeline for the Class of 2027
We are excited for you to officially join the CDH community. Please take note of these upcoming dates that are important to the application process for the Class of 2027!  
October 2022 - December 2022:
Family Raider Experience Tour

Visit Us on our Family Raider Experience tour. Please learn about our tour and schedule yours today.  Please visit c-dh.org/Visit.
January 2023:
January 7, 2023, Application to CDH due for the Class of 2027
January 7, 2023, Placement test at CDH.
January 7, 2023, TADS/Financial Aid Meeting for Parents:  Saturday, January 7, 2023 @ 8:30 a.m. in the Commons Room
Students who take the test at CDH and earn a cumulative score of 90% or higher they earn $2500 for 9th-grade tuition. Bring #2 pencils and a $10 testing fee.
February 2023:
February 1:  TADS Financial Aid Deadline for School Year 2023-2024
February 1: Merit Scholarship Application Deadline: Lasallian, Carondelet, and JROTC Scholarship applications.

First Round Acceptance Letters: Early February  
March 2023:
March 2:  9th Grade Registration (Class of 2027):
Materials will be provided upon acceptance.
Contact Us
Thank you for your interest in a Cretin-Derham Hall education!
We're excited to get to know you and your family! Please don't hesitate to contact one of us with any questions.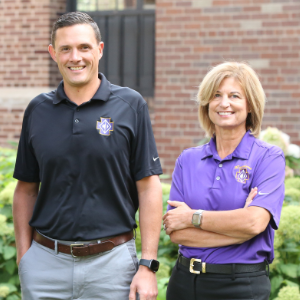 Sean Van Gemert
Admissions Director
651-696-3302
Sandy Cullen
Admissions Coordinator
651-696-3301