CDH Band
The Cretin-Derham Hall Band is a very active organization, being both a part of the regular curriculum and being involved in many co-curricular activities.  Musically, band provides a wide range of experiences, which includes concerts, pep band, marching band, and band trips (every other year).  Socially, band provides opportunities for camaraderie and long-lasting friendships.  Plan to participate in band for all four years (and even be in sports and JROTC) and it's sure to be a valuable experience both musically and socially. 
Word From the Band Director
Hello Band Students and Parents,
This is another way to send Band Updates. It was launched several months ago.
It is a "quick" reference to Upcoming and recent events.
-The Band returned from their Epic Band Trip to Chicago!
 Seamus took over the Instragram and there are pictures available.
 They climbed aboard a captured Nazi Sub from WWII, complete with 
 the Enigma machine.  They had a Clinic at Vandercook College of Music,
 and performed at the Field Museum with Dinosaurs.  There was Jousting, Musical Theatre and much more.
-The Pep Band went to Hastings to support the Basketball Team vs East Ridge.
-This all happened just before we had to go to Online School, the Band proudly  did it's part.  It was a great game and I'm glad the Band was there.
-The results of All-State are in.  Three of our Band students will participate next year.  
They are:     -Marie Evenson, Elena Reinboldt, and Lauren Loeffler.  Congratulations! 
-Keep active this summer.  Hopefully, you will get a chance to play your instrument.
-Fall information will go out by email.
-Watch this spot for more updates.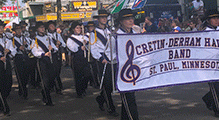 Check out upcoming events of the CDH Band Program.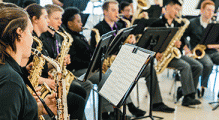 CDH Concert Band, grades 9-12!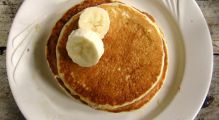 All band parents are part of this association. Links, getting involved.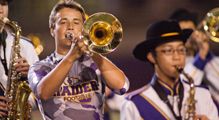 All band members make up the CDH Pep Band.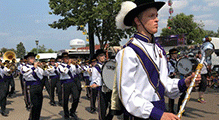 All band members makeup the CDH Marching Band.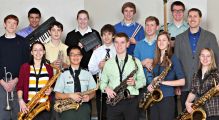 Open to all students, grade 9-12, by audition.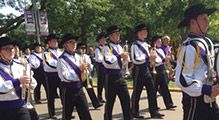 Requirements for general and honors credit and lettering.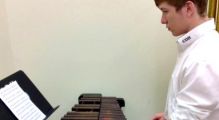 It's never to late to start an instrument!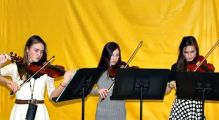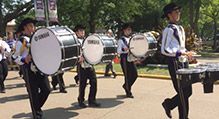 Cadence, drum line exercises, audition tips.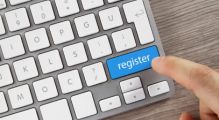 Register and pay for band items.