Who We Are
At Cretin-Derham Hall, we believe each and every student should be encouraged to grow in his or her faith and be afforded opportunities to excel academically.
Our private, Catholic high school provides an affordable, value-centered education with an all-inclusive approach. We welcome young men and women of diverse abilities, cultures, and socio-economic backgrounds and prepare them for a post-secondary education and life after high school.
Our Approach
God made us in His image and likeness, and so we open our doors to all colors, creeds, and classes. We serve the promising, not just the privileged. We educate the deserving, not just the destined.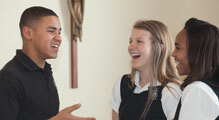 Explore how we provide an education based on our values and preserving of our vision.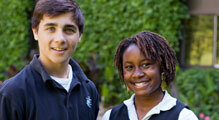 See what our students, faculty, and alum are doing to live out our values.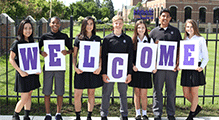 Learn more about our student body, curriculum, activities, and facilities.
Learn about our history and see how the legacy continues.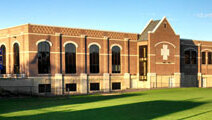 Experience the halls of CDH through our photo gallery.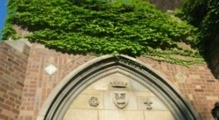 Learn about our valued sponsors and expert Board of Directors.