Justice Week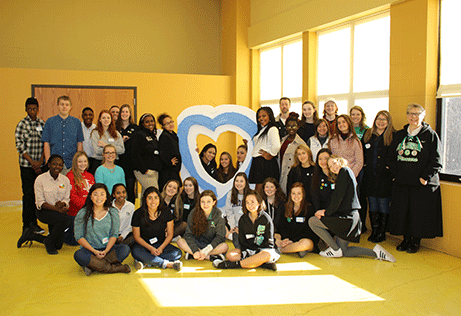 Being a community of faith not only involves ministry and service, but also the obligation to seek justice for those who may be considered the least, the lost and the last. Since 2001, Cretin-Derham Hall hosts an annual Justice Week that includes speakers, Empty Bowls, and a Youth Justice Summit.
February 3-7, 2020

Striving always toward the Values of Catholic, Academic, Community, Leadership, Service, Diversity, and Equity, Cretin-Derham Hall annually hosts Justice Week.

For more information, contact Lou Anne Tighe.
Past Justice Week themes have included:
Earth Sustainability
Muslims in Minnesota
International Human Rights
The Civil Rights Movement and Racism in Contemporary America
The Power of Partnership: Working Toward Gender Equity
Immigration Issues in America
Heeding the Call to Environmental Justice
Whole and Holy: Differing Abilities, Sacred Vision
Economic Justice in a World of Need
Seeking Justice through the Fine Arts
Water:  A Right, Not a Privilege
Mental Health
Economic Justice and Sustainability