Habitat for Humanity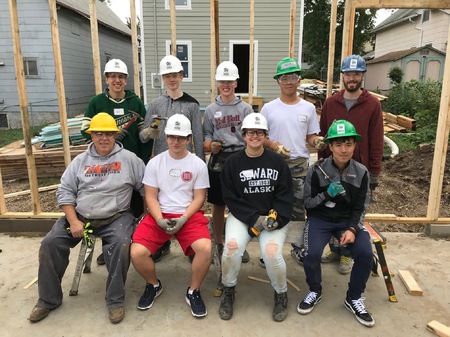 Help build a home and change a family's life! Multiple times throughout the school year a team of students, staff, parents, and alumni assist in building a place for a family to call home. No tools or experience required.
The Habitat is limited to the first 10 students who return a travel permission form. Because this is a construction site, Habitat requires volunteers to be 16 years or older to participate. 
2022-23 Dates
October 16, 2022
November 26, 2022
December 2, 2022
January 20, 2023
February 2, 2023
March 24, 2023
Long term partnership
In 2015, CDH celebrated its 15th year of service with Habitat for Humanity.
Read the article
Habitat wrote about our volunteers.