Event Calendar & Registration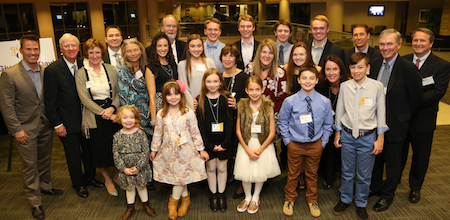 The Advancement and Alumni Offices host a variety of events every year, from Taste of CDH, to Class Reunions, to Awards Dinners.
You are invited to join us as we celebrate Cretin-Derham Hall and all the wonderful people associated with our school!


Cretin-Derham Hall Events
December 22, 2018
Cretin & CDH Mens Alumni Hockey Games
More details and registration
April 27, 2019
Taste of CDH
Class of 1969 50-Year Reunion Weekend
Friday, September 20, 2019
Derham Hall
DeGidio's
425 7th St. 
St. Paul 55102
6 p.m.
Saturday, September 21, 2019
All-School (Cretin, OLP, St. Thomas, Visitation, Derham, St. Joe's)
Pool & Yacht Club
1600 Lilydale Road 
Lilydale 55118
Time TBD
On Facebook at All-School Reunion Class of 1969 St. Paul Minnesota
Save the dates! Invitations to follow.
Cretin-Derham Hall Event Policies
Refunds: If your plans change, please notify us at least seven (7) days before the event for a refund. CDH must order food and beverages based on registrations seven (7) days before the event, and pay for that amount, so we are unable to provide a refund after the order has been placed (seven days before the event).


Walk-ins are highly discouraged. A limited number of guests may be accommodated on a first-come, first-served basis if there is room available. Walk-ins will be seated after attendees with reservations.