Event Calendar & Registration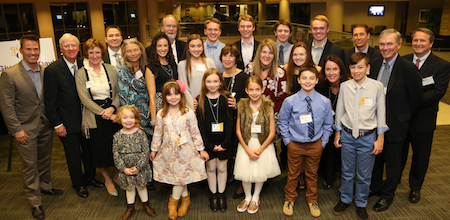 The Advancement and Alumni Offices host a variety of events every year, from Taste of CDH, to Class Reunions, to Awards Dinners.
You are invited to join us as we celebrate Cretin-Derham Hall and all the wonderful people associated with our school!


Cretin-Derham Hall Events
Reunions
Cretin -  1959, 1969*, 1974, 1979, 1984
Derham Hall - 1959, 1969*, 1974, 1979, 1984
CDH - 1989, 1994, 1999, 2004, 2009, 2014
This is a big year for your class as it is a reunion year. Please watch the website for more information to be posted soon!
For questions please contact:
September 19, 2019
123rd Annual Cretin Banquet
Keynote Speaker: Casey O'Brien '17
Minnesota Football 2016 Courage Award
Big Ten Media Day Keynote Speaker
Four-time Cancer Survivor  

September 20-21, 2019
Derham Hall Class of 1969 50-Year Reunion Weekend
Friday
DeGidio's at 6 p.m.
425 7th St., Saint Paul 55102
Saturday
All-School Reunion (Cretin, OLP, St. Thomas, Visitation, Derham, St. Joe's)
Pool & Yacht Club at time TBD
1600 Lilydale Road , Lilydale 55118
On Facebook at All-School Reunion Class of 1969 St. Paul Minnesota
Save the dates! Invitations to follow.
Questions? Contact Pat Shiely Oxley, 612-210-6870, poxley08@gmail.com or Sue Carley Trudeau, 651-210-4679, sc.trudeau@comcast.net
October 7, 2019
Community Awards Dinner
Join us to learn about and be inspired by some of our most distinguished alumni!
October 26, 2019
CDH Gala
Our largest fundraiser of the year! Learn more and register here.
Cretin-Derham Hall Event Policies
Refunds: If your plans change, please notify us at least seven (7) days before the event for a refund. CDH must order food and beverages based on registrations seven (7) days before the event, and pay for that amount, so we are unable to provide a refund after the order has been placed (seven days before the event).


Walk-ins are highly discouraged. A limited number of guests may be accommodated on a first-come, first-served basis if there is room available. Walk-ins will be seated after attendees with reservations.