The Arts at Cretin-Derham Hall
The arts are a dynamic presence in the daily lives of our student body. Involvement in the arts allows students to express their creativity and challenge their intellect, all while providing a basis for life-long enrichment and personal growth. The arts connect with our community by offering concerts, productions, exhibits, and classroom showcases.
Get involved with Instrumental music including Wind Ensemble, Concert Band, Jazz Band, Marching Band, Pep Band, and Pit Orchestra.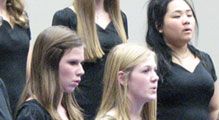 Become a complete vocal music student and express the seven values of CDH.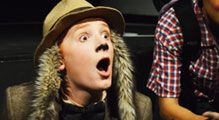 Play a leadership role in one of our five plays, three improv shows, or summer community production. 
Resources & Quick Links