School Year Opportunities
The CDH Theater Department is in constant motion, from curricular classes and showcases to production stage crew, rehearsals, and performances.
See below for general guidelines about acting/singing roles. Audition information for each show will be posted in a timely manner. Click "Stage Crew" for the vital behind-the-scenes roles required for each show.
25-Year Anniversary Cast List —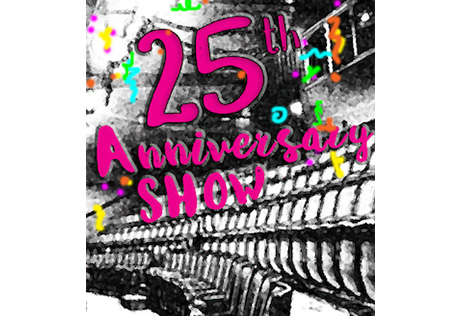 Please note that rehearsals begin on December 12, 3-4:30 p.m.
Bring a three-ring binder.
Click here if are interested in joining the stage crew.
---
What to Expect at a Non-Musical Audition
Read from the Script/Play:
During the audition, you will most likely be asked to read a dialogue with another actor, or a monologue by yourself. It is a great idea to know the play before you audition for it, so the director will always have a reading copy of the script available on the Media Center's website approximately 2 weeks prior to auditions.
Movement:
The director needs to know that you can both read and move. Movement can be judged through a simple improvisation or a series of physical work to see how comfortable you are on the stage.
Callbacks:
Sometimes (but not always) a director will hold a third day of auditions called Callbacks. The director invites some of the actors back from the first round of auditions to hear and see them read again. If an actor is not called back, it does not mean he or she is not in the show.
*The non-musical shows in the CDH Theater Season typically do not require a dance routine or a rehearsed song. 

What to Expect at a Musical Audition—Singing
Find out what songs are available for the audition by attending the Musical Audition Workshop, or contact the director or music director with questions. You may choose 16 measures of a song you can perform well. We recommend the song match the genre or style of the show. You must bring a copy of the sheet music to your audition.
Dancing:
During the dance portion of auditions, the choreographer will teach you a short dance combination. The choreographer and director will then watch you perform in a small group of people, usually between 5-10 dancers.
Callbacks:
Callbacks are often used for musical auditions because the first round of auditions emphasizes an actor's singing and dancing skills. For a musical callback, the director will usually specify which of the roles each actor is called back for, ask actors to read from the script for those specific roles, and possibly have actors sing songs from the show. If an actor is not called back, it does not mean he or she is not in the show.
Who Can Audition: 
With year-round opportunities, the CDH Theater Department makes it possible for almost everyone to take part in a production at some point. It works very well to choose your sport seasons, and then to work them around the theater season. For example, as a student, if you are involved in a fall and spring sport, then both the Children's Play (in late November & early December) and the Winter Play (in January & February) would be shows you could audition for, or crew for. 
Time Commitment: 
Rehearsals for all shows will depend on the director who will inform actors and crewmembers of the rehearsal schedule at the time of auditions. Typically, the Fall & Winter Shows rehearse 5-6 weeks; the Children's Show rehearses 3-4 weeks; and the Spring Musical rehearses 8-9 weeks. The CDH Summer Community Show depends on the genre. If it is a musical, the Community Show will rehearse approximately 7 weeks, and if it is a non-musical, it will typically rehearse 6 weeks.
It is possible to have a smaller part and still be involved with another activity, but typically if a person is cast in the production, they are required to be at daily rehearsals. Participants will be asked to attend more rehearsals or crew time, the closer the production gets to opening night.