Admissions Timeline Class of 2028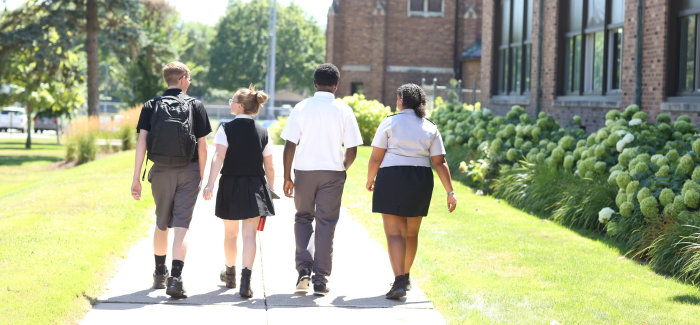 October 2023- November 2023
Visit our campus! 
During our Family Raider Experience prospective students along with parents/guardians will experience Cretin Derham Hall in action during the school day. Learn more and register for a tour. 
November 2023
The Carondelet, Lasallian and JROTC Schaller Scholarship applications for the 2024-2025 school year will be available online for the Class of 2028.
January 6, 2024
CDH application for incoming 9th graders (Class of 2028) due. 
Incoming 9th grade (Class of 2028) Placement Test. 8:30 am start time
NO RSVP REQUIRED - just show up
Bring $10 testing fee and a pencil
No calculators allowed
Enter through main doors (door 1) on Albert St.
The test will take 3.5-4 hours
Students who test at CDH and score a national cumulative of 90% or higher will receive a $2,500 scholarship.
All incoming 9th graders are encouraged to take the placement test at CDH. The results from this test, along with academic information from your child's grade school, will be used to recommend course level placement. 
All students (Class of 2028) who submit their application to CDH by the deadline date will be notified by mail mid-February of our admittance decision.
February 1, 2024
Application for the Carondelet/Lasallian Scholarship is due.
Application for the Schaller Raider Brigade Scholarship is due.
Teacher/Principal endorsement for all Scholarships are due.
TADS Application due (financial assistance application) The deadline for the 2024-2025 school year is February 1. (CDH ID#23312)
February 29, 2024
All accepted Incoming 9th grade students register for classes. Registration information will be in your acceptance packet mailed out mid February for those who have completed the application by January 6.