Affordability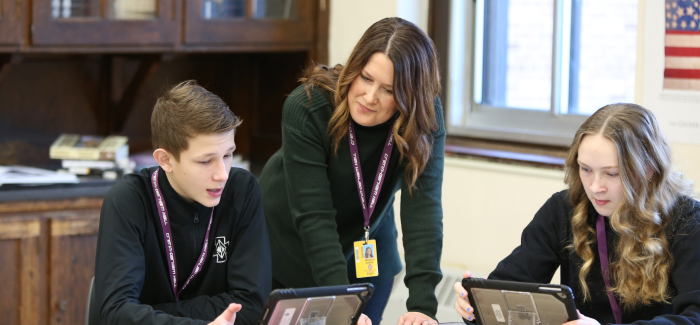 Cretin-Derham Hall provides a high-quality education, second to none, that is rigorous and challenging at every level—while being realistically achievable and affordable. Students at CDH build a foundation of skills that enable them to be lifelong learners and change agents in a challenging world.
Tuition for the 2023-2024 school year is $16,105 plus a $200 technology fee. 
At CDH, we understand that tuition is an investment – with the return on that investment realized not only for the four years of high school, but also in the impact these four critical years have on our students' life paths that follow.
We strive to provide a high return on that investment by committing to innovative academic programs, diverse co-curriculars, top-notch facilities, and a highly credentialed and caring faculty and staff.
We are also in a unique position because our generous alumni network provides significant funds that keep tuition among the lowest in the Twin Cities for each and every student.
It is important to our administrators, faculty, and staff that every student has the opportunity to attend Cretin-Derham Hall. That is why we offer tuition assistance and scholarships - make sure to apply! 
Scholarships for 9th graders         Tuition Assistance
Please note: For the school year 2024-2025 a non-refundable $300 registration fee is due prior to registration and will be applied toward your tuition.
Other Opportunities
This is a list of organizations offering the Volunteer Concessions program Please contact the organization directly for more information.