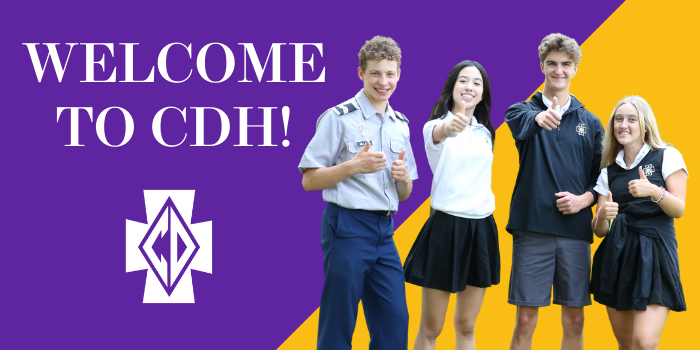 Class of 2026 Summer Reading Assignment for your Values Class:

       9th grade summer reading assignment
Thank you to all the parents and students who were able to join us for our social events this week. 

New Parent Orientation:  On Wednesday, August 24th new CDH parents of students entering grade 9 & 10 are invited and encouraged to attend the new parent orientation at CDH.   Parents will have an opportunity to hear from CDH leadership, Deans of Students, Guidance Counselors and more about the upcoming school year.   The meeting will be from 5:30-7:30pm and begin in the Joe Mauer Field House.  This is a parent only event.
Class of 2026 New Student orientation is Friday, August 26.