Patrick Zenner '65
Retired CEO, Hoffman-LaRoche North America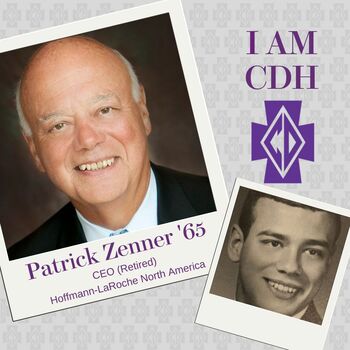 How has your high school experience impacted your life?
Athletics, academics, and leadership training in ROTC prepared me for a successful university experience.
What advice would you give a current CDH student?
Work hard, have fun, develop a passion, and take responsibility.
What does being a graduate of Cretin mean to you?
Cretin gave me a wonderful foundation for life. 
What is your favorite memory of high school?
Raiders football and my friends.
Why is it important to you to support our school?
It's important to help young people get a great education and build a foundation for their futures.