Alumni Leaders in the Classroom — Business
September 20, 2018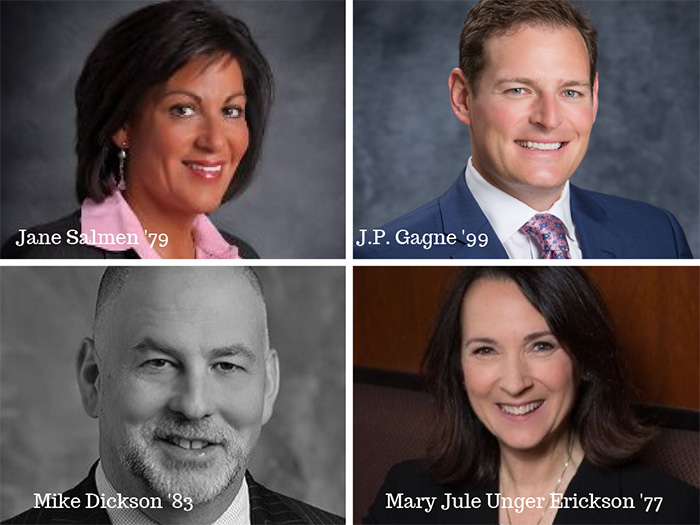 Jane Salmen '79
President at Human Capital Partners
Jane started Human Capital Partners/BluePrint in 2002 with one goal in mind: to build the smartest, most responsive human capital company possible. Jane has advised many of the nation's largest corporations on how to develop and manage world-class workforces. Jane began her sales career at Control Data Corporation, then spent 17 years with an entrepreneurial staffing company, ProStaff, where she guided the company's growth from an emerging player to a market leader. As changes in the workplace create demands on both management and employees, she partners with organizations to provide best practices in restructuring, downsizing, mergers/acquisitions, and culture change initiatives.
---
J.P. Gagne '99
Senior Trader/Analyst, Structured Products at Thrivent
J.P. is a Senior Trader & Analyst on the Structured Products team in Fixed Income. His role is performing portfolio management and trading duties for the firm's $110 billion dollar portfolio, of which, his group is responsible for about 20%. Prior to working as a Senior Trader/Analyst for Thrivent, J.P. was the Executive Director of Institutional SPG Sales at Morgan Stanley for over eight years. J.P. played minor league baseball for the Colorado Rockies for two seasons. He has a Finance degree from Notre Dame and an MBA from the University of Chicago, Finance, Econometrics & Statistics.
---
Mary Jule Unger Erickson '77
President/CFO Green Mill Restaurants (Hightop Hospitality)
Mary Jule began as the head bookkeeper with three Green Mill locations and moved up to shareholder and CFO in 1983. She consolidated a number of current businesses, Green Mill, Crooked Pint, Deco Catering, and Green Mill Foods under the parent company Hightop Brands, LLC, which includes 37 restaurants, three catering companies, and Green Mill Foods (retail). She is a board member of the Greg Marzolf Jr. Foundation, which was founded to help people with muscular dystrophy by raising awareness through philanthropic activities and supporting research for a cure to MD.
---
Mike Dickson '83
Senior Vice President - Financial Advisor at RBC Wealth Management
Mike creates financial security and peace of mind for individuals and their families. He accomplishes this by providing his clients with a high level of service that meets and often exceeds their expectations. Investors benefit from his customized approach to managing their wealth because it helps address their current financial needs and achieve their long-term goals. Mike has been the Senior Vice President at RBC Wealth Management since 1991.
---
Subscribe to our e-Newsletters
You might also like: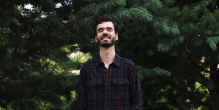 Sam Dougherty '09 generously supports CDH, the school he credits with the foundation for his academic and professional journey in law.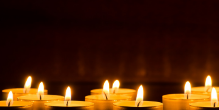 November begins with the Feast of All Saints.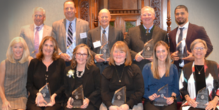 Distinguished alumni and friends from Cretin, Derham Hall, and Cretin-Derham Hall were recognized for their significant accomplishments.