Class of 2022!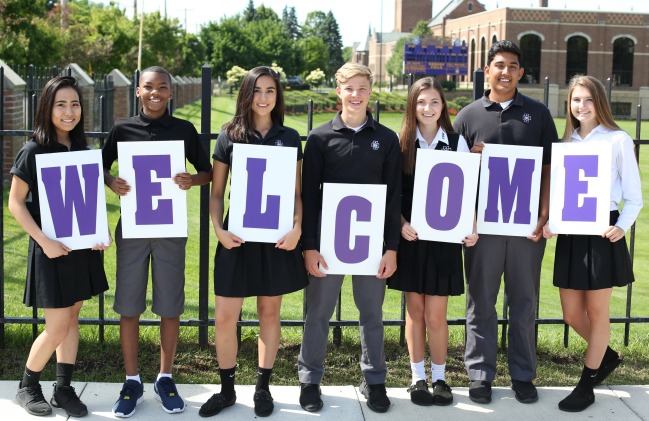 On behalf of the faculty and staff we welcome you and your parents. You are on your way to being a member of the proud CDH family.
The best advice we can give you and your parents is to get involved, meet new people, try new experiences, and have fun.
We have collected information from a number of web pages to provide an easy resource for you to make your first year at Cretin-Derham Hall a memorable experience.
Please don't hesitate to contact one of us if you have any questions.
Tony Leseman, Admissions Director
651-696-3302
Sandy Cullen, Admissions Assistant
651-696-3301
Helpful Information and Links
Summer Office Hours M-F: 7:30 a.m.-3:30 p.m.
Special hours in July: Closed on July 4 & Fridays at noon
Schedules will be mailed to you in August.
Uniforms are purchased at Donald's in St. Paul.
JROTC Uniforms will be issued on August 20 and 21. More details available later.
Used Uniform Program: We are busy collecting and organizing our donated used uniforms. If you are interested in seeing what is available, please stop by our main office between the hours of 8 a.m. and 3 p.m. (M-F) starting Friday, June 15. 
School Schedules: Regular, CASA, Late Start
Grade 9 and New Students Orientation is Friday, August 24. More details available later.
New Parent Orientation is in Thursday, August 16 @ 6 p.m. Agenda Topics include Meet School Leaders/Administration, Information from the Deans, and General School Information (this event is for parents only).