Announcement About President Frank Miley
February 16, 2023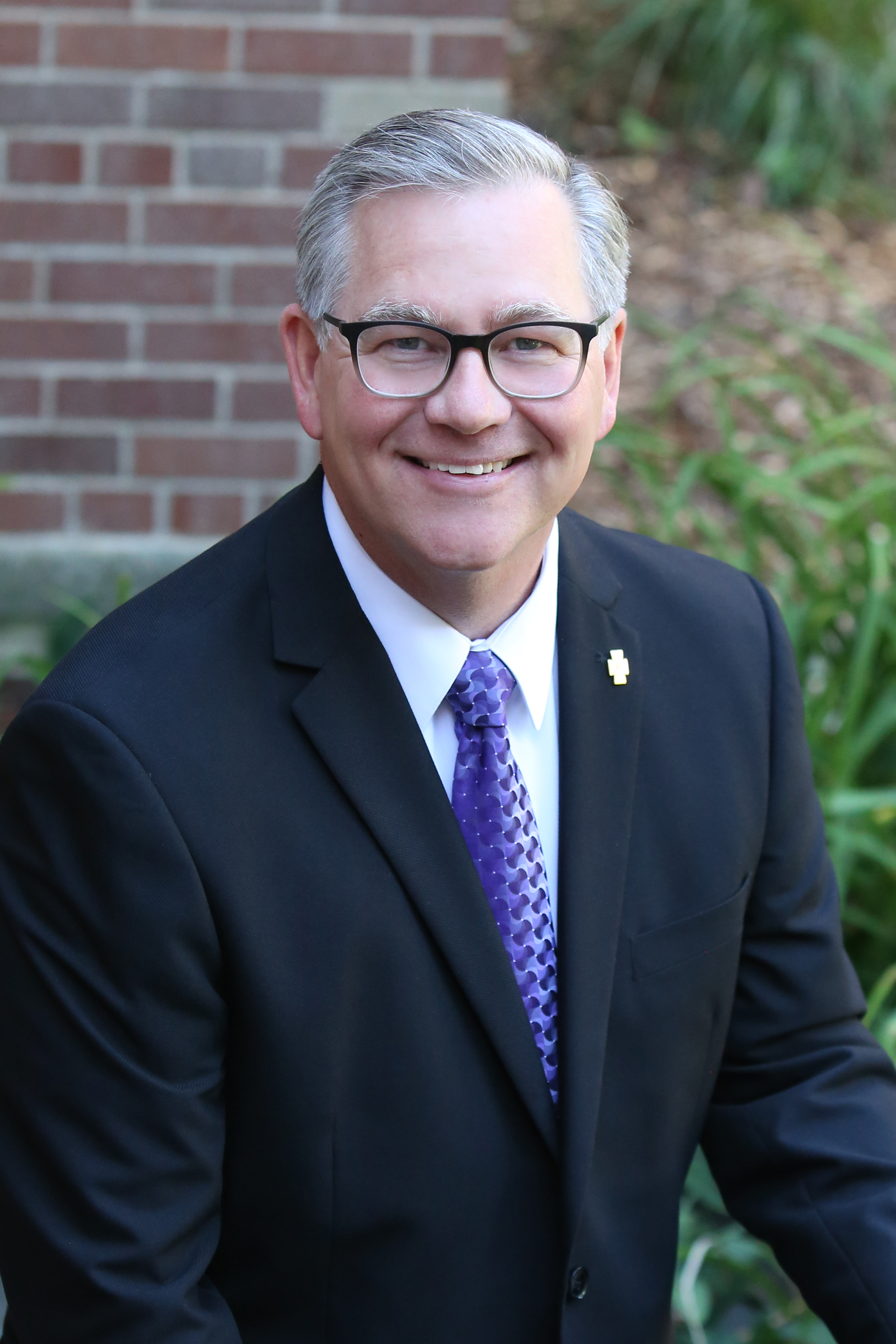 Dear Cretin-Derham Hall Community,
Our community has been blessed with exceptional leadership and commitment by president Frank Miley for the past seven and a half years. Yet, today it is with a heavy heart that I inform you of Frank's decision to retire from Cretin-Derham Hall at the end of this school year. While his lifetime of service to Catholic education will come to a formal end, he will be taking on the role of Co-CEO and Trustee at the Otto Bremer Trust, providing leadership to a community treasure in philanthropy. While this is a tremendous loss to our CDH community, we congratulate Frank on this extraordinary opportunity to continue to serve our broader community with the values and integrity that have been the hallmark of his leadership.
We are grateful to Frank for his leadership of Cretin-Derham Hall. As president for the past seven and a half years and VP for Advancement before that, he has shepherded our community through unprecedented times such as a pandemic and rapid changes in our world and society at large, while also spearheading many significant campus improvements including the Lentsch Family Forum and the Ryan STEM Center. Additionally, Frank brought our community together to define and implement the 2020-2025 Strategic Plan. He will leave our school on sound financial footing, with the completion of a successful capital campaign and strong fiscal management.
While unanticipated, the Board of Directors will immediately begin a very thorough and thoughtful search for the next President of Cretin-Derham Hall. More information on this search process will be forthcoming in the weeks ahead. We have full confidence in our administration and faculty/staff during this transition as they maintain our high level of excellence for our students.
Join me in thanking Frank for his faithful dedication and unwavering leadership of Cretin-Derham Hall and wishing him the very best of luck in his future endeavors.
Live Jesus in our Hearts, forever.
Mike Dickson, Chair
Cretin-Derham Hall Board of Directors
Subscribe to our e-Newsletters