Announcing Hire of Director of Dignity and Inclusion and Assistant Principal
February 25, 2022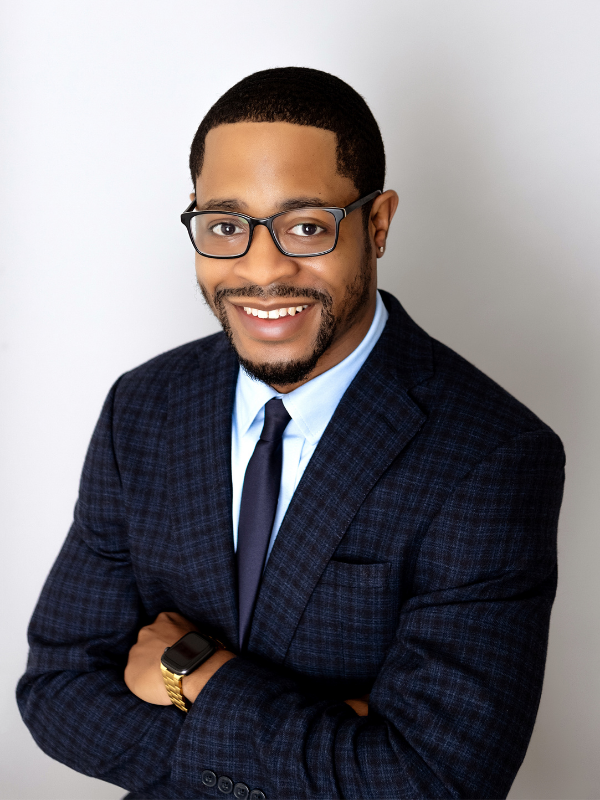 Cretin-Derham Hall is pleased to announce that Kim Royston '06 has been named Director of Dignity and Inclusion and Assistant Principal.
Royston holds a Masters in Education and a K-12 Principal License and will bring his experience in administration of curricular programs and operations back to his alma mater. Most recently, he served ISD 281 (Plymouth, MN) as Assistant Principal for three years, and the Dean of Students for five years.
"The authentic relationships and life lessons I learned at CDH made an incredible impact on my life," noted Royston. "These experiences brought me back to CDH; I feel fortunate to be in a position to build on our strong traditions and ensure all students receive the support to develop their full potential."
As Assistant Principal, Royston will partner with Assistant Principal Amy Bellus on the administrative team. His responsibilities will include mentoring and supervising students, supporting and observing faculty, providing staff professional development, and serving on the Student Support Team. He views this integral role as an opportunity to strengthen the school and the community by working alongside educators, families and students.
"When we focus on the whole student - academically, socially, and emotionally, we are strong," reflected Royston.
The school's commitment to add a second Assistant Principal position was made earlier this year in order to best serve the needs of the school community.
He will also serve as the new Director of Dignity and Inclusion, a permanent position that will be responsible for leading the DEI work at CDH. Stan Davis '88, the Interim Director of Diversity who led the search for this position this year, is impressed with Royston's experience with the implementation of equity training and culturally relevant pedagogy for ISD 281, and values his commitment to continuing the work at CDH to support an inclusive environment.  
"I will help cultivate an environment where all students can be seen, heard, and valued," said Royston. "I am excited to be a part of a school culture [at CDH] that strives to be a place where students from all backgrounds, identities, abilities, and perspectives have equal access to opportunities."
Principal Mona Passman is excited to welcome Royston back to CDH.
"He understands school culture, the classroom, and student life. I am impressed with his educational philosophy and knowledge of teaching and learning. Mr. Royston is committed to working collaboratively with all students, teachers, staff, and parents to continue CDH's tradition of excellence," said Passman.  
Royston will start on March 28, enabling him to work closely with administration and the deans right away, in addition to working alongside Davis who is here on an interim basis to lead the DEI work.
Join us in welcoming Kim Royston '06 back to Cretin-Derham Hall.
Subscribe to our e-Newsletters
You might also like: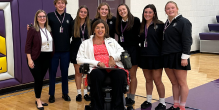 Inspirational speaker Tasha Schuh spoke to CDH students and staff about overcoming adversity and building resilience.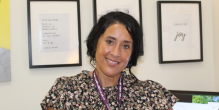 Pilar Garcia '87, CDH attendance clerk, is the first person to welcome students day to day and new families during their first visits and has quickly become a beloved member of the community.
The Sisters of St. Joseph of Carondelet and the Christian Brothers approved the selection of McCloughan with high confidence that she will effectively lead the school forward during this transition.