Annual Awards Recognize Faculty, Staff
June 19, 2020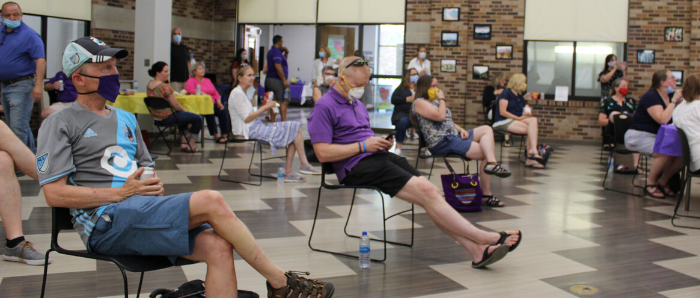 On the afternoon of June 17, about 60 CDH faculty and staff gathered on-site (with masks and social distancing) and another 60 virtually to celebrate our Values Award winners and recognize and say good-bye to those who are leaving. President Frank Miley and Principal Mona Passman thanked all for coming together, supporting each other, and delivering quality online learning with little lead-time.  
These nominations came from faculty and staff. Final recipients were selected by the Academic Committee of the Board and Frank Miley.
Values Award
Each year, seven faculty and staff are recognized for exemplofying the values of Cretin-Derham Hall: Catholic, academics, leadership, community, service, diversity, and equity. This year's recipients were:
Mike Brewer
Lauren Campbell
Hugh Hawkins '93
Bea Hellickson '00
Fany Sanchez
Mona Passman
Laura Weiss
This year, in recognition of the unique circumstances and how our team rose to the occasion, a special 8th award was presented to "All CDH Faculty." In their honor, a gift will be made to a local nonprofit serving those in need. 
Class of 1949 Award
These awards are presented annually to faculty/staff who best exemplify the values of Cretin-Derham Hall. This endowment fund was established by members of the Class of 1949 on their 40th Jubilee.
Aaron Benner
MSG Ken Peloski   
Br. Leonard Kromhout Memorial Award
This Award is presented annually to the person who best exemplifies the Values of CDH. This endowment fund was established by the Cretin Class of 1951 in celebration of their 40th Jubilee.
LTC Jamie Fischer 
The Derham Hall Carondelet Faculty and Staff Leadership Award
This award was established by Derham Hall alumnae to honor one female faculty or staff member who exemplifies the spirit and educational mission of the Sisters of Saint Joseph of Carondelet.
Ruth Johnson
Congratulations to all who received an award!
Subscribe to our e-Newsletters
You might also like: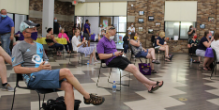 Faculty and staff gathered to recognize award winners and close out the school year.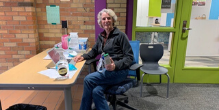 School nurse Tara Kaup takes on a new role during this crisis.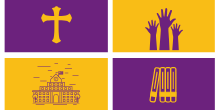 Four think tanks have been convening this school year.