Beautiful Lentsch Forum Now Open
January 8, 2020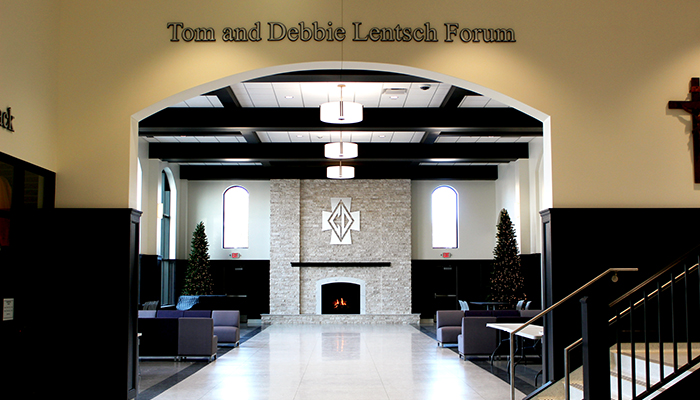 Students and faculty/staff had their first chance to see the completed Tom and Debbie Lentsch Forum on Monday, January 6. The forum will serve as the new main entryway to the school as well as an area for students to study, relax, and wait for rides. It will also be used for some CDH events.
The students were very excited to see the new space as they returned to school after the break. The space was designed with them in mind - in hopes that this space will not only be our 'front door,' but also be a space conducive to offering both individual and group space where students, faculty and staff, and families can gather before and after school.
It didn't take long...as the students visited the new space on Monday, one of the seniors, Kedues Samuel, was immediately drawn to the grand piano and immediately started playing for his friends who gathered around the piano near the fireplace.  "It is a great space for students and it creates a welcoming environment for everyone," said Samuel. 
Students celebrated the opening of the Forum with Dilly Bars generously donated by Brian Nalipinski '96.
The Raider Rack is now open in its new location in the Lentsch Forum offering a wide variety of great Raider gear with some brand new styles! It is open before and after school every day.
Please, mark your calendar and join us for a Grand Opening and Ribbon Cutting on January 21 from 5-7 pm!  All are invited and welcome to stop by!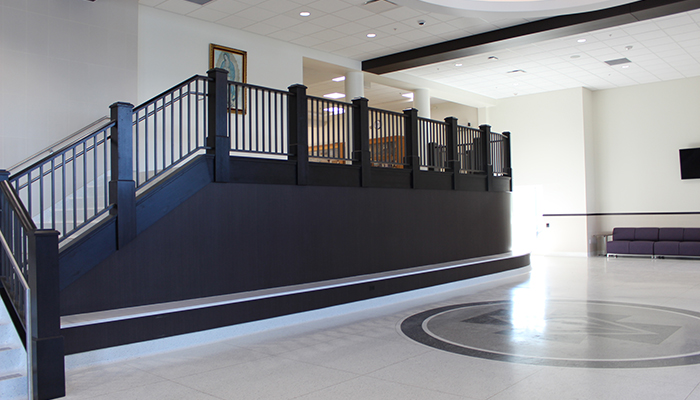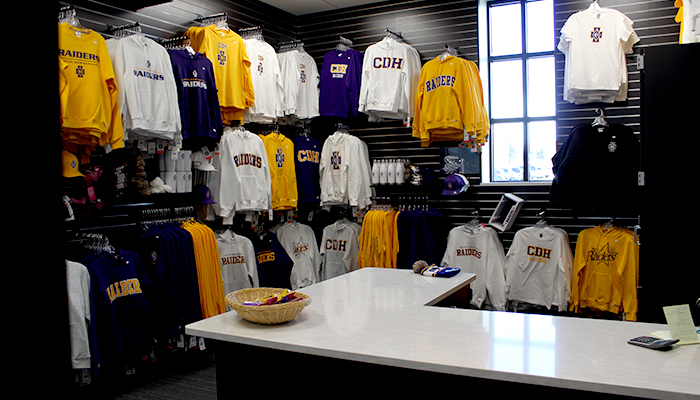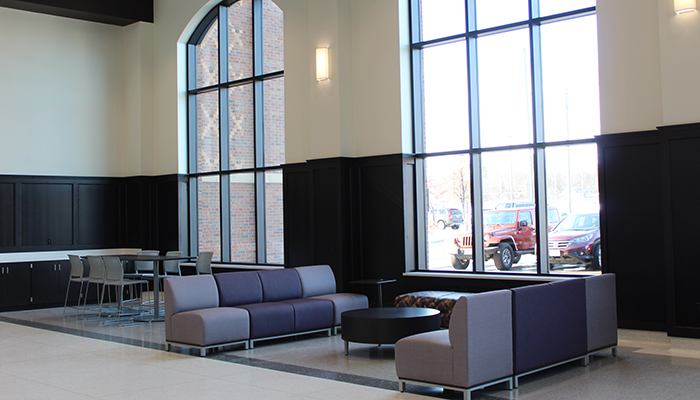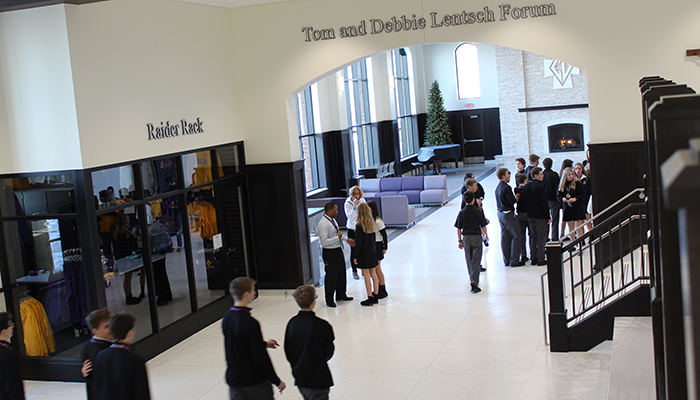 Subscribe to our e-Newsletters
You might also like: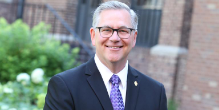 CDH's commitment for the future, reprinted from Traditons.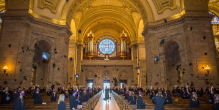 The Class of 2020 was able to gather at the Cathedral of St. Paul on August 2 to celebrate commencement.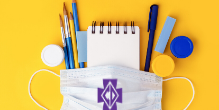 We are excited to welcome students back on campus in the fall!