Bell Provides Trauma-Informed Support
October 13, 2021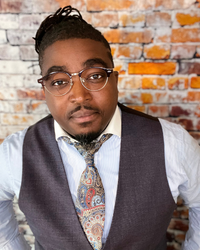 Rev. Dr. Ron Bell has joined the Cretin-Derham Hall team as a trauma-informed counselor. He will be available to students on Mondays.
He holds a Masters of Theology from Regent University School of Divinity, a doctorate degree in ministry from Lancaster Theological Seminary, and completed certification work in trauma and crisis management at Rutgers University School of Social Work. He has published two books on grief and trauma: Four Promises: A Journey Healing Past and Present Trauma, and Is There Space for Me: Embracing Grief through Art.
Bell is also a member of the St. Paul Public Safety Commission.
At CDH, Bell will work directly with students who have experienced trauma to ensure they get the support they need to succeed in school and in life.
"We invited Dr. Bell to join our efforts to make the CDH experience better for all of our students, especially our BIPOC students," said President Frank Miley. "His personal experience, professional expertise, and deep-seeded faith and spirituality make him an invaluable asset to our community."
Subscribe to our e-Newsletters
You might also like: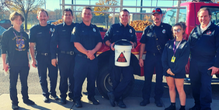 CDH student, Ava Yets '24, executes community service project to protect firefighters.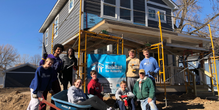 Seven CDH students and two staff spent the day working at a Habitat for Humanity building site.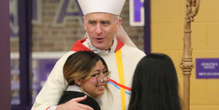 The CDH community celebrated All Saints Day on November 1.