Beyond the Stage
By Greta Cunningham '23, Communications Apprentice
February 10, 2021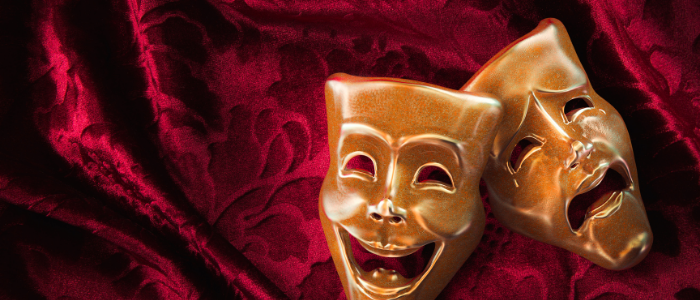 In late May of 2020, the  Cretin-Derham Hall Theater Department was preparing the virtual premiere of Holiday Inn — quite a feat considering it was created in the midst of online school due to the pandemic — when George Floyd was killed and protests erupted across the nation. The cast and crew quickly decided to postpone the show.
"We didn't premiere it, and during that time, I was thinking about the importance of really listening to how people are feeling, and stepping back and taking a microscope to the work that we have done and the work that we will be doing in theater," said Katie Kreitzer, Theater Director.
George Floyd's death ignited a national conversation and demanded individual action. During this time, Emma Schuld '20, who was a member of a Diversity, Equity, and Inclusion Theater group outside of CDH, reached out to Kreitzer. 
"Emma sent me some articles on DEI theater, and I had never heard of it, but it made a lot of sense," Kreitzer explained. 
Kreitzer decided to develop a similar opportunity for members of the Cretin Derham Hall community. 
"We read this letter that actors and technicians had written to Broadway theater-makers, entitled 'Dear White American Theater," Kreitzer said. "More than 300 people signed it, particularly people of color, like Lin Manuel Miranda and Maria Garcia, a choreographer at the Guthrie. What they're demanding is for theater to be inclusive, so we started with that, read it aloud, and just talked about it." 
After the first meeting, the students felt that it was something we should incorporate into our mission as CDH Theater. Now, Kreitzer organizes these meetings monthly. 
"It's a time set out in our calendar to specifically talk about inequalities or lack of full representation of certain groups in the area specific to theater. There's something about talking about it in theater, which is a little bit smaller in scope, that allows it to be a little, tiny bit more manageable," she said.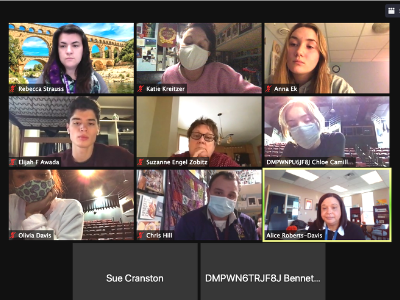 "The purpose of the DEI Theater meetings is to share, learn, and listen," said Anna Ek '23. "We are striving to be more inclusive, not only in the theater but in the whole CDH community." 
Each meeting is different, but they all start by reading the civil discourse protocols CDH Student Council created earlier this year, along with a brief check-in to see how everyone is doing, and end with participants sharing their takeaways from the day. The focus is different each month. During one meeting, two students from one of Kreitzer's acting classes performed a scene from the play Appropriate about addressing racism within one's family.
"For another meeting, we had Ryn Stafford '16, an African American playwright with a degree in dramatic writing from New York University, speak to us about her experience," Kreitzer said. 
Stafford appreciated the depth of the discussion and the opportunity to connect with current students. 
"I don't know if there is a specific thing or piece of information I would've liked for everyone to take away," Stafford shared. "I took away so much from that experience, but in the form of feeling, not information. Or feeling as information. It seemed like a good handful of us were able to feel genuine excitement, disappointment, curiosity, etc. in the time we met, and I'm grateful for that. I think if you can find a place where you feel seen and heard, you can see and hear others, and you're being challenged to grow. I think that's cool. I think it's necessary. I hope people feel like they each deserve to find that. I'm still looking for it all the time."
Kreitzer appreciated the connections to spirituality that Stafford made as a guest speaker.
"She talked about being connected to her ancestors through dreams and praying to them. Sometimes young people, and myself even, sort of shy away from talking about our spiritual sides," Kreitzer said. "It made me really proud to be in a faith-filled place. After listening to Ryn speak, students told me that they wanted to go create art, not because they were an artist, but just because that's what she made them feel like doing." 
The meetings have been multi-generational, allowing students, teachers, and family members to learn from each other. 
"Having the parents and grandparents watch the scene from Appropriate and talk about diversity was really powerful," Kreitzer said. "There were teachers who talked about their experiences of attending a Thanksgiving gathering when somebody said something racist. They shared their views on how our world is changing from the tragedy of George Floyd and the social unrest, in that we don't have a choice and we can't have a choice to not speak up anymore."
While DEI Theater puts a necessary emphasis on theater, the work students undertake in meetings empowers them to dig into similar challenges facing the wider community. 
"I'm looking forward to seeing the group grow and seeing changes happen in our community," Ek said. "I hope that people, myself included, go out and use what we've learned here to be better people as we become more aware of the issues in our community and how to handle them the right way."
Kreitzer explained how she'd like to see the work they're doing in DEI Theater show up in students' lives once they've left Cretin-Derham Hall. 
"One of the important things about CDH theater is that when you participate in CDH theater, you've also participated in backstage work," Kreitzer said. "It's a requirement that you have to do both crew and cast when you're cast. So, wouldn't it be great if something that was just a part of every theater kid's experience was to also talk about diversity, equity, and inclusion in theater."
These conversations can be uncomfortable, but they provide a necessary opportunity to mess up, habituate discomfort, learn, apologize, and grow for all members of the CDH community.
"CDH has a value of diversity," Kreitzer affirmed, "and like Ryn said, we're honoring that value by holding these meetings, and by having students, faculty, and community members invested in our own growth."
DEI Theater meetings are open to anyone who is committed to these topics, and nobody has to say anything. Attendees are welcome to just listen - and sometimes listening is the most important thing we can do. 
---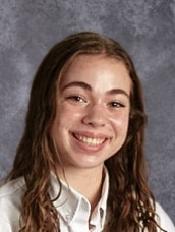 Greta Cunningham '23 is a Communications Apprentice. She is passionate about writing and participates in the CDH Chronicle and the Creative Writing Club. She is also involved in Student Council and competitive figure skating. "I want to have a dynamic role in spreading Cretin-Derham Hall's message and core values, specifically, community and service, during these times," she said.
Subscribe to our e-Newsletters
You might also like: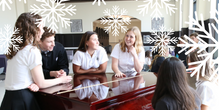 Don't miss these holiday events!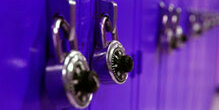 The latest news from Athletics, Counseling, Theater, Choir, Band, and JROTC.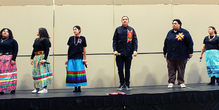 CDH held their Native American Heritage celebration in November.