Black Box Art Show Celebrates Artists
May 20, 2022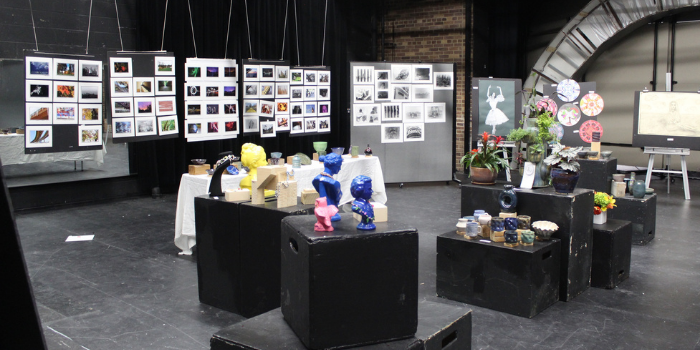 Every year, Arts students present some of their favorite work in the Fine Arts Showcase in the Black Box theater. This year's show included ceramics, painting, drawing, jewelry, and more. Students were also honored with Art Awards. 
Congratulations to the following students who won awards in this year's CDH Spring Art Show:
1st place - Lolo Goddard '22 Ceramics 
2nd Place - Ann Zhou '22 Drawing
3rd Place - Justice Linton '23 Ceramics
4th Place - Molly Stanley '22 Photography
This year's Excellence in Fine Arts Awards go to the following creative Seniors:
Madelyn Hobbs '22 for Excellence in Digital Photography
Arsenii Popov '22 for Excellence in Film Photography
Kate Maahs '22 for Excellence in Jewelry
Molly Stanley for Excellence for Senior Photography
Lolo Goddard for Excellence in Ceramics
Ann Zhou and Molly Stanley for Excellence in Mixed-Media
Ben Hobbs '22 for Excellence in Drawing
Subscribe to our e-Newsletters
You might also like: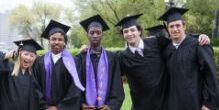 With pomp and circumstance, the Class of 2022 graduated on May 25, 2022 at the Cathedral of Saint Paul.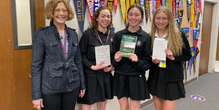 Three juniors received books from Ivy League schools in honor of their hard work.