Brewing a New Business
Reprinted from Traditions, Summer 2021
September 22, 2021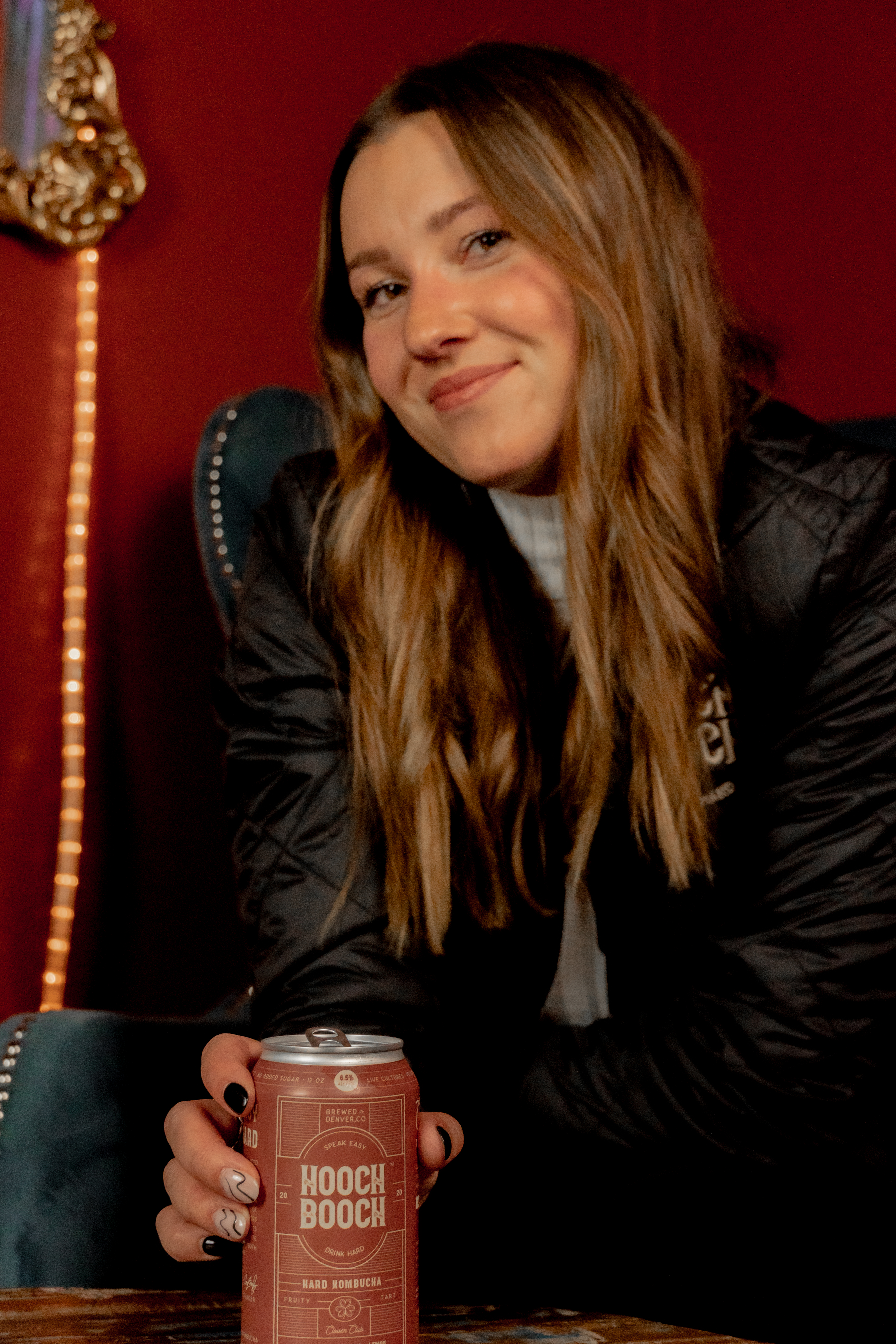 When the world shut down due to the pandemic, one of the hardest-hit industries was hospitality. It's just not possible to enjoy a vacation over Zoom, or get a massage to-go.
Anna Zesbaugh '14, who had been building a career working for the Ritz-Carlton Denver and with other top-tier hotels such as W Hotels and Sofitel since graduating from the University of Denver in 2018, was among the millions of hospitality workers whose jobs became almost obsolete overnight.
Zesbaugh was working in destination management for a Denver-based company, helping companies arrange entertainment and activities for corporate events and conferences. When those events were untenable, so was her job. She was furloughed for six weeks, which quickly turned into six months.
At the same time, the mayor of Denver briefly declared liquor stores non-essential businesses, and ordered them closed to prevent the spread of COVID-19.
"People freaked out," she remembered. "Initially I was thinking — it's like prohibition all over again. People are scared, they're drinking in different ways. Then that turned into, people are socializing in different ways. People still connected, but it was more likely to be sitting in their backyard instead of going out to a bar, and they still want something interesting to drink."
Zesbaugh had tried hard, or alcoholic, kombucha in other cities, but it wasn't being produced locally in Denver. She began daydreaming about making her own, then daydreams turned into business plans, and Hooch Booch was born.
"A lot of people make kombucha at home, but I never had," she said. "It was a lot of Googling and a lot of trial and error."
Kombucha is a fermented beverage, made with tea. Zesbaugh describes it as having a vinegary taste, a combination of sweet and sour. Hard kombucha has a bit more muted taste, due to the alcohol content.
Her dad, Mark, and Dan Redpath '86 own Union 32 Craft House in Eagan and helped her think through the challenges she would run into. She first collaborated with a gluten-free brewery (hard kombucha is a popular choice for people who can't consume the gluten in beer) to do some recipe testing.
In the fall, shortly before her furlough would have ended, Zesbaugh officially quit her job and found a new brewing partner that had the capacity to scale up. They started making ten gallon batches to finalize recipes, selecting suppliers, and submitting formulas to the correct government agencies. They landed on their first three flavors — the honey-lemon Bees Knees, the raspberry lemon Clover Club, and the bitter Old Fashioned — all of which work well on their own or as a mixer for a cocktail.
"Most of our competitors have more floral, beachy branding," she explained. "We wanted to play off the Prohibition theme and hopefully appeal to everyone."
With everything locked in, she started personally visiting local liquor stores to ask them to stock her product.
As of early May, Zesbaugh and her brewing partner had produced about 15,000 cans of Hooch Booch, which contains 8.5% ABV. It is sold at liquor stores all around Denver — and sold out of three within a week. Soon, she's hoping to add even more flavors and expand sales to other states, especially Minnesota.
Relationships Matter
She credits much of her early success in launching a new product to her commitment to building relationships in the industry. She draws on her own experience at CDH where this sense of community was fostered.
Zesbaugh transferred to CDH as a sophomore, after spending a year at another Catholic high school. Here, she found a community that suited her perfectly. Those relationships have sustained her in the years since — four of her closest high school friends flew out to Denver for the Hooch Booch launch party in May — and have taught her the importance of community and supporting one another.
"I learned to really build relationships at CDH," she said. "It's not about being transactional — it's about getting to know someone, supporting them and they will support you. The beverage industry is kind of like high school in that it's super small and everyone knows everyone. It's really important to treat people well."
Subscribe to our e-Newsletters