Carly Sullivan '21 is Our Athena Award Winner!
February 19, 2021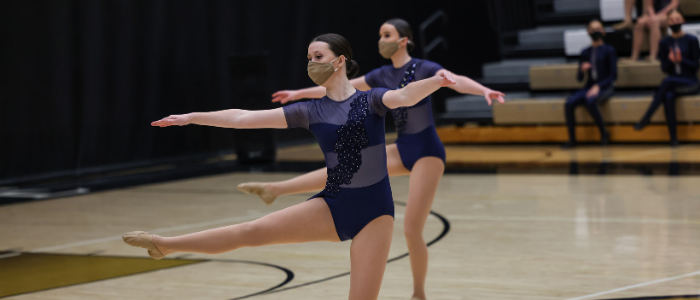 Each spring, high schools across St. Paul nominate an outstanding female athlete for the Athena award. Now in its 27th year, the St. Paul Area Athena Awards honors female athletes for their dedication and excellence in sports. 
This year, Carly Sullivan '21 is CDH's winner!
She is a three-season athlete. She has been a member of the Fall Dance Team all four years, where she was a senior captain and was commended for the best positive mental attitude and bringing the most energy by both her teammates and coaches multiple years while on the team.
She is a 7-year member (grades 6-12) of the Winter Competitive Dance Team where she is a senior captain, was voted All-Conference Honorable Mention her sophomore and junior year, and is voted All-Conference this year. She is also a candidate for All-State this year in the area of Jazz. Sullivan has also been voted by her teammates and coaches as the best turner for Winter Dance, a very important skill needed to compete. She has helped lead the team in maintaining the first-place conference placement for jazz so far this season!
Her third athletic season is in lacrosse, where she has been a 2-year member. She was voted as JV Best Offensive Player her sophomore year.
Sullivan is an incredible student with a 4.16 GPA, having taken Accelerated Physics and is currently enrolled in AP Statistics. She achieved the honor of the Distinguished Student Award for Spanish 302 and US History, and she maintains status on the Presidential Honor Roll.
She participates in Student Council, National Honors Society, and has volunteered at Leap Forward for Children, Habitat for Humanity, and House of Charity. On top of her amazing athletic and academic career, she has found the time to nanny for 3 years.
"Sullivan brings selflessness, incredible leadership, and the most positive and motivating attitude to her teammates and coaches at each and every practice," said Dance Team Head Coach Ali Pendergrass. "Her ability to bond with her teammates has been an amazing asset to the success the Cretin-Derham Hall Dance Team has been building up over the last few years. We nominate her wholeheartedly."
Subscribe to our e-Newsletters
You might also like: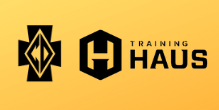 CDH has partnered with Training Haus to provide improved performance training to our athletes.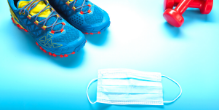 Restrictions have loosened for both athletes and spectators.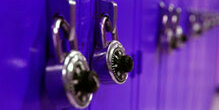 The latest news from Athletics, Band, Counseling, and JROTC.