CDH Celebrates Black History Month
Mr. Aaron Benner, Diversity Coordinator & Dean of Students
February 28, 2017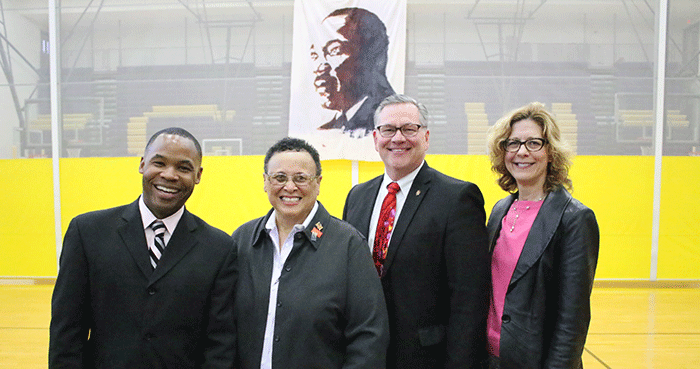 As part of our year-long focus on diversity, CDH is celebrating different heritages throughout the year.  The CDH community gathered on February 14 for a special Black History Month celebration.  Our guest speaker was St. Paul native and public servant, Debbie Montgomery.  Montgomery inspired us with stories of the challenges she faced and her distinct accomplishments which have made her one of St. Paul's most distinguished citizens.
Her ground-breaking accomplishments include: 
At age 17, she was the youngest person ever elected to the National Board of Directors of the NAACP.
She marched with Dr. Martin Luther King in the1963 March on Washington, D.C, and again from Selma to Montgomery, Alabama two years later in support of the Voting Rights Act.
In 1975, she became the first female officer in the St. Paul Police Department, eventually rising to the rank of Senior Commander.  In 2013, she was honored with the Heritage Award from the International Association of Women Police.
Montgomery also served as the Assistant Commissioner of the Minnesota Department of Public Safety between 1991-1998
She was elected in 2004 to the St. Paul City Council.
Entertainment for the event was provided by the CDH Choir, under the direction of Andrew Bourgoin.  Ninth grader, Paris Nash received a standing ovation for his rendition of Michael Jackson's "You Are Not Alone."
Subscribe to our e-Newsletters
You might also like: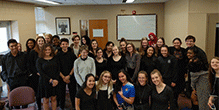 The group received two Excellent scores and one Superior.
The winning ticket was drawn at the Taste of CDH on April 14.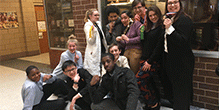 Team member Abraham Teuber '18 qualifies for the State Meet.