CDH Grandparents Make a Difference
May 24, 2023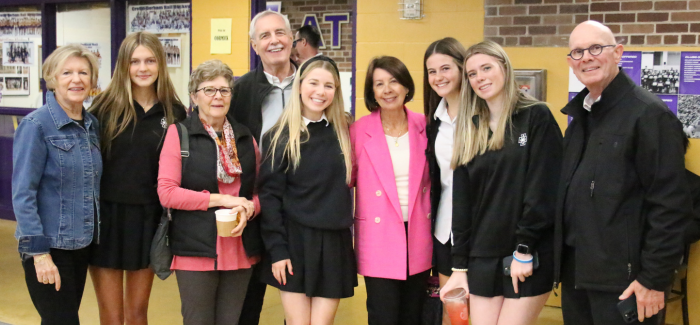 CDH Grandparents play a significant role in the lives of their grandchildren. From attending special Masses, volunteering at school events and cheering for them at various co-curricular activities, they bring a unique perspective and a wealth of experience that enriches the educational journey of their grandchildren. 
Grandparents' Mass - A Beloved Tradition
One of the cherished traditions at CDH is the annual Grandparents Mass, where grandparents are invited to join their grandchildren to celebrate the Eucharist and spend time visiting with them afterward. This special Mass recognizes and honors the vital role grandparents play in nurturing the faith of their grandchildren and fosters a sense of unity, love, and gratitude among generations. Refreshments are always served after Mass, supplied and served by our amazing Parents' Association.
Mary Johnson, grandmother to Ali Deldotto '25, attended her first Grandparents' Mass this year and had a very positive experience. "Now I see why my granddaughter loves CDH." she said. "My favorite part was my granddaughter blessing me at the end. We grandparents crave opportunities to connect with our grandkids. Thank you for giving that to us."
"This was our first time attending Grandparents' Day and we were so thrilled to be there," said Candy Daly, grandmother to Olivia '23 and Bridget Kimlinger '25. "We were amazed at how well attended it was. Cretin-Derham Hall is doing a wonderful job educating fine young people and including the whole family in its traditions."
Calling all Grandparents - Join the Grandparents' Association
The newly formed Grandparents' Association offers grandparents another active way to be involved by supporting the school by welcoming students on the first day of school with doughnuts and handing out treats during Homecoming Week and Valentines Day. Of course this is a huge hit with the students and adds an extra touch of excitement to these special days. 
Nancy Scanlan, who started the Grandparents' Association this year after seeing the need, understands that what truly makes CDH exceptional is its rich tradition. "The passionate involvement of grandparents is instrumental in keeping that tradition alive."
The impact of grandparents at CDH is immeasurable. Their active involvement in religious, social, and educational activities enriches the lives of students and strengthens the bonds within the school community. Their presence not only provides encouragement and support to their grandchildren, but also adds to the sense of pride and accomplishment felt by all the students involved. 
"What I love about having my grandma be so supportive and willing to come to my school is that she can see me thrive in the community," said Skylar McLeod '25, "Seeing her there as I'm partaking in school activities feels so heartwarming as a granddaughter, and it lets me know that she really cares for me and loves to be involved in my life in and outside of school."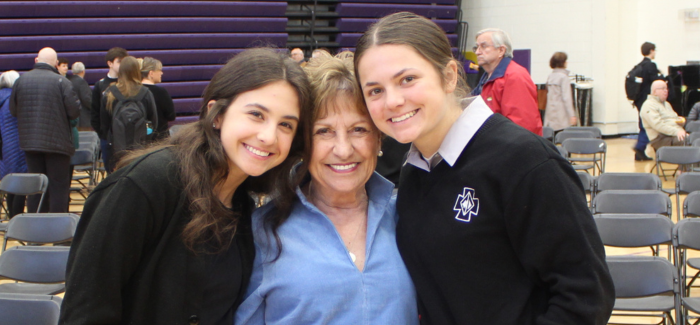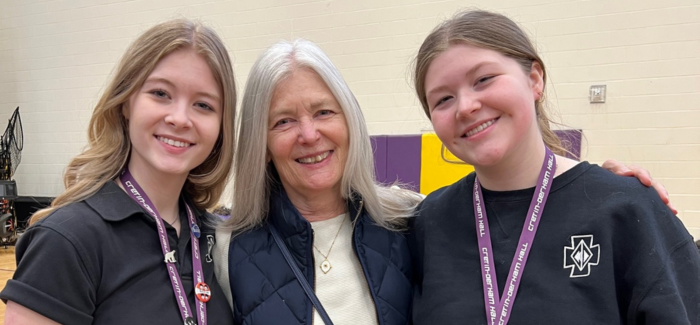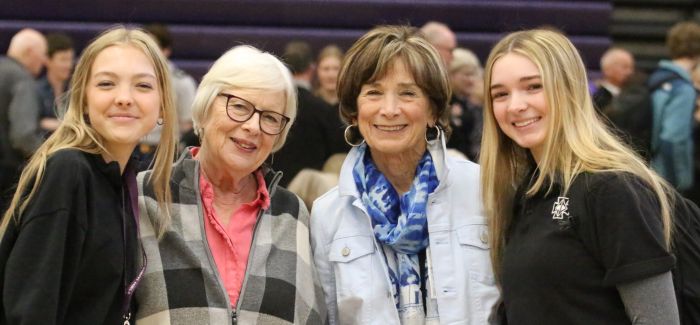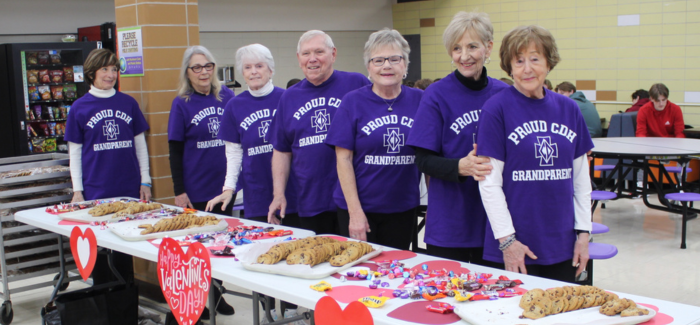 Subscribe to our e-Newsletters