CDH School Counseling Department Receives RAMP School Designation
February 21, 2023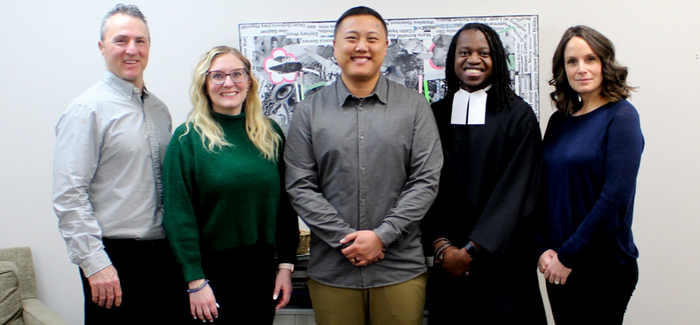 The CDH counseling department has been awarded the Recognized ASCA Model Program (RAMP) school designation. This prestigious award recognizes schools committed to delivering comprehensive, data-informed school counseling programs aligned with the ASCA National Model framework. 
Although this year's full list of recipients is not out yet, last year there were only 17 schools in the entire state of Minnesota with this designation. 
The RAMP designation demonstrates that a school is committed to providing an excellent counseling program and requires evidence of direct and indirect services to students, program planning and improved student outcomes. According to Katie Shead, CDH school counselor, "We've always known we have an excellent counseling program, but now the data is there to prove it. We're proud CDH is being recognized for the work that we do. This award is a big deal!"
School counselors can sometimes go unnoticed, and that's a good thing, according to Patrick O'Connor, Ph.D. "When someone's life slips or they don't know where to turn, school counselors give them the space for grace and dignity to rebuild and strengthen their lives, all without fanfare. Sometimes, if you don't know we're doing our job, we're doing our job pretty well."
Subscribe to our e-Newsletters